Finnish government websites, and a few others, were just under DDoS attack. This is a developing situation, so some of this information may be inaccurate.
Finnish customs, tax office, police, social insurance institution, patent and registration office reporting phone blackouts or web services down.

via @VirpiHeikkila pic.twitter.com/0wCX2SuL8j

— Aki Heikkinen (@akihheikkinen) September 25, 2018
Note: https://t.co/oEGT0W0bJP e-identification being hit does not affect phones. It's wider attack.

— Aki Heikkinen (@akihheikkinen) September 25, 2018
https://t.co/Od3eayUxH7 identification services back up, attack thwarted. https://t.co/Ct30zBLXPM

— Aki Heikkinen (@akihheikkinen) September 25, 2018
Over the weekend, several Finnish government agencies carried out a raid on a company called Airiston Helmi Oy, which owns property in the Turku Archipelago. Here's a map.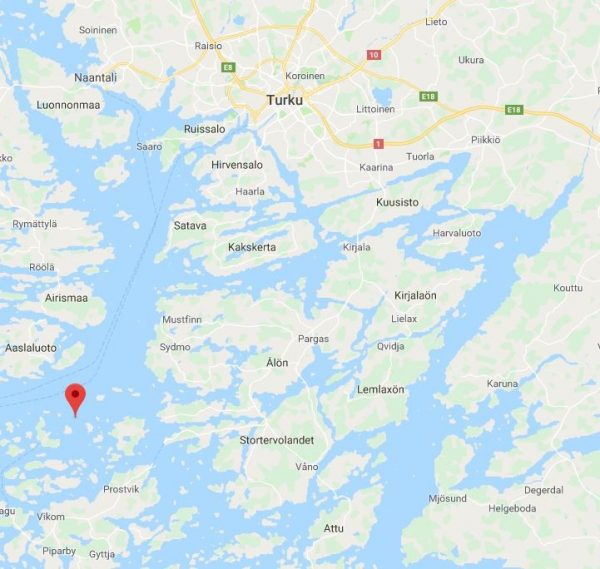 Helsinki is southeast of this map. The Finnish National Bureau of Investigation (NBI), local police, Tax Administration, Border Guard, and Finnish Defense Forces all participated in the raid. The publicly stated reasons were money laundering and illegal labor practices, but Airiston Helmi has been up to other things, including building what it called one-family homes that look like small hotels and buying Finnish naval surplus vessels and not repainting or renaming them, as is required.
The property holdings are not far from a petroleum refinery at Naantali and major sea lanes (indicated by dotted lines). Airiston Helmi is believed to have Russian connections. The Finnish government has been silent on security ramifications.
FBI Director Christopher Wray was in Finland last week, conferring with NBI and other security officials. (h/t to @Michael_Ellis__)
A much longer account of the complicated situation can be found here.
Cross-posted to Nuclear Diner.