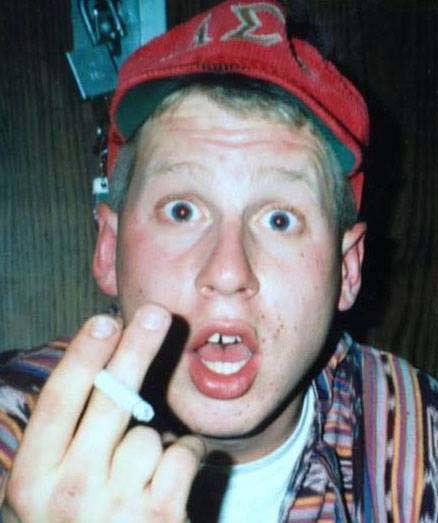 The most irritating thing about the whole Kavanaugh bullshit is that I know with every fiber of my being that he did everything he is being accused of, and the reason I know this is because I was one of those special kinds of asshole drunks that he palled around with for years. I never sexually assaulted anyone, and I didn't whip my dick out at anyone, although I have a buddy who did the EXACT same thing at a party and I have another friend who stuck his dick on the bar on top of a ten dollar bill. I would never have done anything like that because I was a drunk even back then and would never do anything to risk being banned from the only bar on campus.
The reason the Duke Lacrosse team was so easily blamed for what turned out to be lies is because it was so god damned believable. That's what fraternity assholes were, and in many cases, unfortunately, still are. It's an excuse and an explanation to say that I was a product of my environment- I grew up on a college campus, watched college males at their worst, played college lacrosse in high school because it was a club team, was on all sorts of male only clubs and sports teams, later in a fraternity, later in the male dominated army where the culture was, believe it or not, far worse in the late eighties and early nineties than it is now.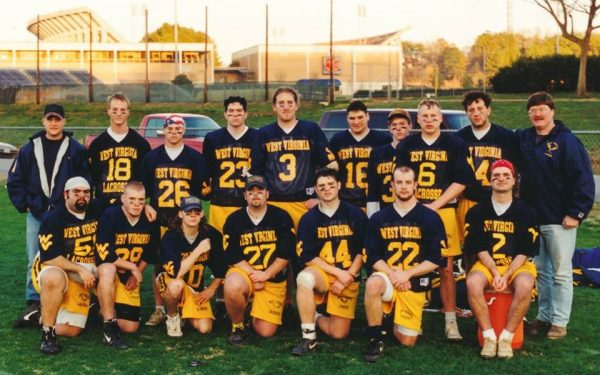 I objectified women, said horrible things, attended fraternity parties that were called and advertised as "the meat market" because it was only open to women and the fraternity. I did those things, and looking at the stuff Mike Judge and Kavanaugh's friends and contemporaries have said and written, I know for god damned sure ole "Bart O'Kavanaugh" was there and doing that shit, too.
I'm not proud of the things I did, although like every jackass I was with back then, I bet I was sure proud when it was going on. And here's the thing- I thought all the way through those years that I was a good guy, but I was part of that toxic culture and a willing participant. It's embarrassing. My cheeks flush when I think about it now. I regret it, and I am sorry, and I wish I could apologize to anyone I may have unintentionally hurt. Earlier I said it was an excuse and an explanation- the excuse is for me, the explanation is for you. The excuse is how I live with the shame, because I know there were a lot of men my age who didn't act like a frat asshole, who didn't look at relationships as "scoring" and little more, who didn't treat women like objects. Who didn't call girls sluts or find things like "Renate Alumni" funny and snicker about it. The explanation is that this is how things were and regrettably still seem to be in many places.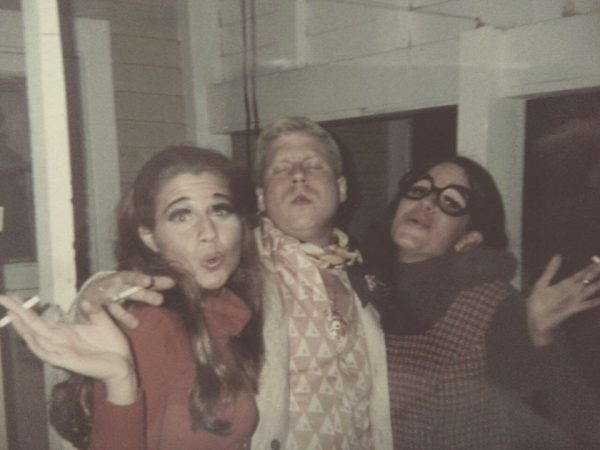 I'm not trying to paint myself as history's greatest monster- I had and still do have lots of female friends form the era- I'm super stoked to see a bunch of them this weekend at Homecoming, but the fact of the matter is that while I individually never did the sorts of things Kavanaugh has been accused of, I was a willing participant in the larger culture that allowed those things to happen and shamed women into silence. I'm complicit. Again, this is not a post I am enjoying writing because it's embarrassing and painful. It hurts to realize that 16-22 year old me is not someone most of you would have liked.
It does, on the other hand, afford me the crystal clear clarity that allows me to say with 100% confidence that after watching Kavanaugh disgracefully trot his wife out in front of the cameras and spew lie after lie in his interview and elsewhere, that he is guilty of everything he has been accused of and probably a helluva lot more. Women don't just make this shit up. And men who pretend they do are as emotionally mature as 17 year old stoned and drunk me and should be summarily ignored.
He's lying. He was a fall down drunk with a bunch of rich prep school boys who were also fall down drunks. There were no rules, no consequences, and no boundaries, because they were a bunch of the untouchables. Little Geoffrey Baratheons in blue blazers having their way with the world and smirking through life as royalty. And you know who, besides me, isn't fooled by this bullshit?
Women. Because women have been on the receiving end of this nonstop harassment, the assaults, the stigmatizing, the, well, you name it. While Brett Kavanaugh can conveniently wipe his memory, the victims and the other women can't. They lived it, they are reliving it now, and there is no closure for them, even though I think closure is a bullshit concept. There's no closure for victims of trauma, there's only justice and hoping things get a little bit easier and a little bit more livable over time.
So every fucking scumbag asshole rushing to put this guy on the court can just go to hell. It makes me incandescent with rage to think that RBG, Sotomayer, and Kagan may have to sit in the same room as this prick. It's infuriating. Because I have his number, and so do the women who have been on the end of abuse from dickheads like me and him.
And that's why you listen to fucking survivors, because they're telling the truth and being revictimized again in the process. And if you're still reading this, I'm sorry. I should have been better.