In Boulder, CO today: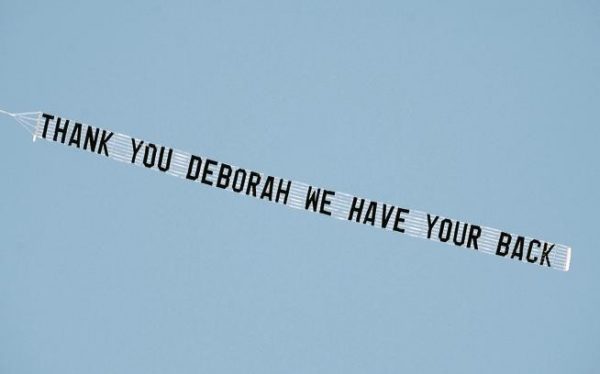 In days since she came forward accusing Supreme Court nominee Brett Kavanaugh of sexual misconduct, support for Boulder's Deborah Ramirez has come from all over the county. Now, it is even coming out of the sky.

A plane towing a banner that read, "Thank you Deborah we have your back" flew over downtown Boulder and the University of Colorado on Wednesday to show support for Ramirez, one of three women to come forward with allegations against Kavanaugh.
Unplugging was the right thing for me today. It's been a good day. Now I have to get back to work so I can goof off tomorrow and go for a hike.
Open thread