Something weird is happening in the Judiciary Committee. The vote was delayed, and there are rumors that Flake has flip-flopped:
1:30 has come and gone and still no committee vote. Senators still huddling. Becoming increasingly clear that Flake is wavering.

— Sheryl Gay Stolberg (@SherylNYT) September 28, 2018
I'll believe it when I see it.
In the meantime, find someone who loves you as much as Badger loves this raggedy-ass tennis ball: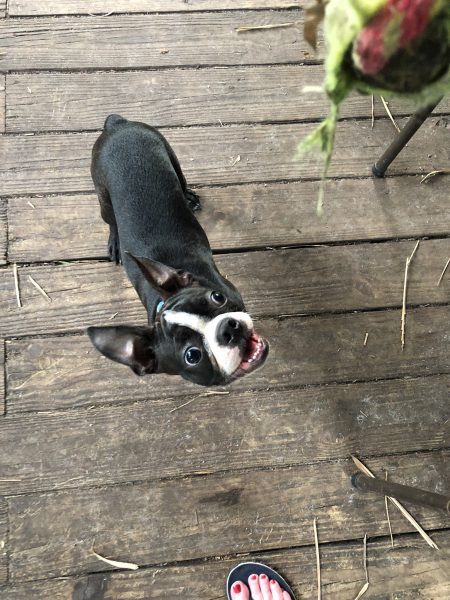 Open thread!
UPDATE: Flake voted yes to move the Kavanaugh nomination out of the committee on the condition that there's an FBI investigation (within the next seven days) before the floor vote. He'll be a no if there's not an investigation. I'll be darned.