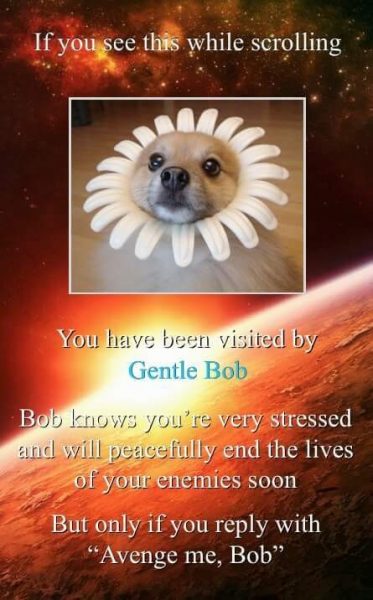 I owe one of you guys thanks for the above image. Quick notes on the (probable) Topic of the Day (assuming Trump doesn't actually manage to fire Rod Rosenstein — remember that story? Three days ago!)…
The American Bar Association calls for an FBI background check before Senate votes to confirm Judge Kavanaugh: "Each appointment to our nation's Highest Court (as with all others) is simply too important to rush to a vote." https://t.co/ZdiMt5qDfl pic.twitter.com/NqA58ciWph

— NBC Nightly News with Lester Holt (@NBCNightlyNews) September 28, 2018
He lied about his involvement in Bush policy decisions and judge nomination campaigns. He most likely lied about the extent of his drinking and other things he could have admitted to. He's not to be trusted.

— John Legend (@johnlegend) September 28, 2018
His politics and hackiness are atrocious but the fact that conservatives don't even blink for a millisecond at almost incessant perjury is almost the weirdest part of this. Not the worst, but the weirdest. https://t.co/pqJesQHzlS

— Jesse Lee (@JesseCharlesLee) September 28, 2018

 
… aaaand let's talk about something more pleasant. From the Washington Post, "Nearly 40,000 people applied to run a cat sanctuary on a Greek island":
It began in 2010, when a cat gave birth in Joan and Richard Bowell's garden on the Greek island of Syros. She had two kittens, and one was ill.

The Bowells took them in and gave them names: Pepper was the mother, Tiny and Ninja the babies. The trio joined two cats the couple had brought to Syros when they moved from Denmark, Joan's native country, and the Bowells viewed it as a mere expansion of their two-person family. They now had not a small number of cats, but not so many that they couldn't take the animals along when their plan to move to New York, where Richard worked with the United Nations, came to pass.

But this was Greece, where cats posing against white buildings become the subjects of many postcards, but not necessarily the objects of much affection. The Bowells kept finding felines bearing injuries and sicknesses and kittens, and soon the Bowells' acre of island idyll had become a cat sanctuary they called God's Little People. The name was not a statement about faith, they say, but about a philosophy — that cats are important as individuals, with a right to be free and to be cared for…

As the feline population roaming their property rose well above 60, the couple said, they realized space prevented the operation from growing much more. They wanted to finally make that move to New York, where Joan Bowell planned to establish another cat sanctuary outside the city. So on Aug. 5, she created a Facebook post soliciting applications for a modestly paid job managing God's Little People.

The Bowells had posted a similar ad a few years back and gotten a couple handfuls of responses. This time, they hoped for 25, maybe 50.

Within six weeks, they had nearly 40,000…

The story of the job ad went viral, and the Bowells are in talks with filmmakers about a movie. Richard Bowell said he believes the enormous response isn't about one news report starting a spiral of coverage, or even about the Internet's infatuation with cats. He says it, too, is about humanity.

"This is bigger than just a job on a Greek island," he said. "There's a kind of wish for people to return to some level of humanity at a time when things are degenerating into such inhumanity . . . people want to see a future that can be worked toward."

Earlier this month, the Bowells had whittled the towers of applications to a handful of finalists. Among those was 62-year-old Californian Jeffyne Telson, whose husband sent her the link to the job ad in August…
More positivity (yes, there are pictures) at the link.