I don't know the physics of why it happens (well, I mean I think I sort of know that the earth's position relative to the sun is different and that results in light refracting differently producing a different spectrum ), but the amber glow of fall sunsets has always really messed with my eyes and looked completely different than sunsets in the spring and summer to me. Regardless of whether or not I am just imagining things or I am right about the lighting, tonight's sunset was really pretty: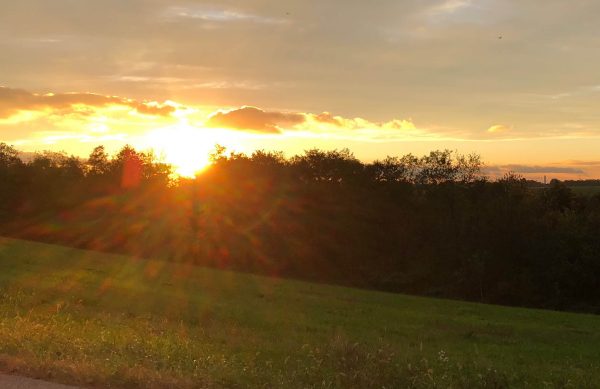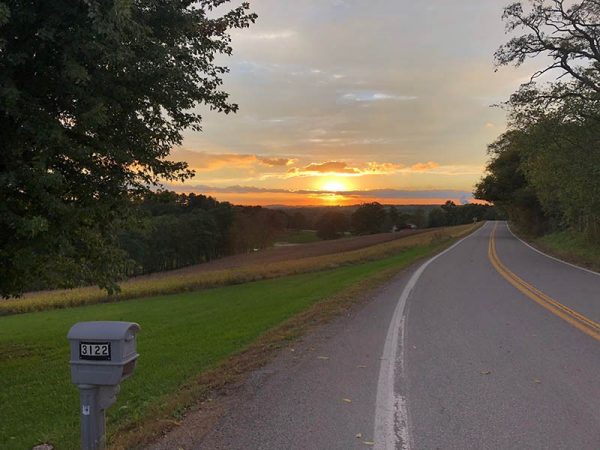 West Virginia is such a beautiful state, I wish it wasn't such a shitshow politically. And I wish we were doing more to protect our water from coal and frackers, because with the earth heating up the way it is, WV is prime to be an agricultural oasis with our good rain fall and soon to be longer growing season.
Very few leaves have changed or begun to change, and I have just had a feeling that we are going to have a very short fall in terms of leaves changing and then a very brutal winter. I don't know why, but I think we just do. I also always know which way north is (and, I guess, consequently, east, south and west) instinctively. Or maybe I am totally full of shit and we will have a mild winter.
But I think it is going to be a brutal one. I've got a feeling that I can't explain.