Here's a blurry-ass photo of an egret in flight. It's not a great picture of the bird, but I think the overall composition is accidentally pleasing, what with the puffy clouds and moss-laden trees: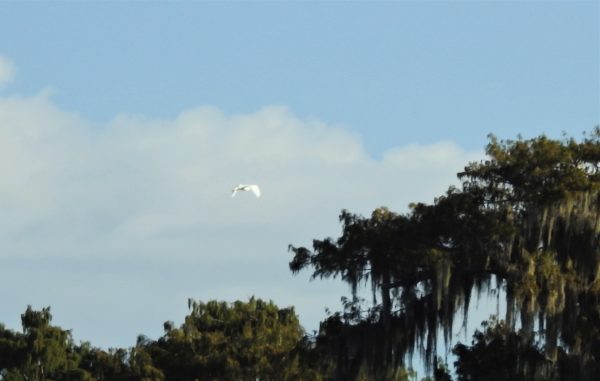 Birds, water, clouds and trees can help during tough times, but they aren't always enough. Balloon Juice reader Libraryguy needs help to keep a roof over his head. Here's a link where you can help.
I'm staying away from the news for a while. It's all too much these days, so my plan is to keep chugging along and stop worrying about bullshit I can't control. That's the plan for now, anyway. One foot in front of the other.
Open thread!