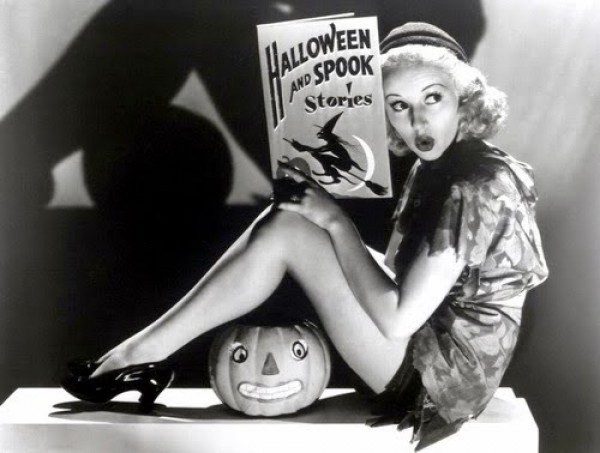 How is October skittering by so quickly? My best efforts to try and do at least twice-monthly writing group posts has slipped away. I will be traveling the next 10+ days, so this will have to be it for this month.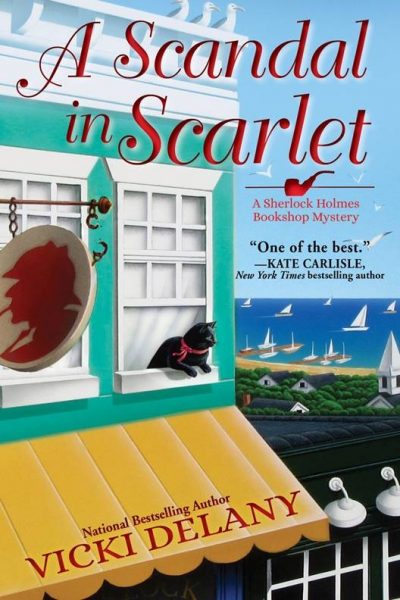 We have another new book release this week. This time from author Vicki Delaney/Eva Gates.  This is the fourth in the Sherlock Holmes Bookshop series for Crooked Lane Books:
November 13: A Scandal in Scarlet: A Sherlock Holmes Bookshop mystery
"Holmes, himself, would be quite proud!" Suspense Magazine
Pre-order here

Sherlockians will delight at the latest charming installment of national bestselling author Vicki Delany's fourth Sherlock Holmes Bookshop mystery.

Gemma and Jayne donate their time to raise money for the rebuilding of a burned out museum―but a killer wants a piece of the auction.

Walking her dog Violet late one night, Gemma Doyle, owner of the Sherlock Holmes Bookshop, acts quickly when she smells smoke outside the West London Museum. Fortunately no one is inside, but it's too late to save the museum's priceless collection of furniture, and damage to the historic house is extensive. Baker Street's shop owners come together to hold an afternoon auction tea to raise funds to rebuild, and Great Uncle Arthur Doyle offers a signed first edition of The Valley of Fear. 

Cape Cod's cognoscenti files into Mrs. Hudson's Tea Room, owned by Gemma's best friend, Jayne Wilson. Excitement fills the air (along with the aromas of Jayne's delightful scones, of course). But the auction never happens. Before the gavel can fall, museum board chair Kathy Lamb is found dead in the back room. Wrapped tightly around her neck is a long rope of decorative knotted tea cups―a gift item that Jayne sells at Mrs. Hudson's.

Now available:The Spook in the Stacks, A Lighthouse Library mystery
by Eva Gates, One Woman Crime Wave
www.vickidelany.com
www.facebook.com/evagatesauthor
Vicki was also kind enough to write a little bit for us about what makes a Cozy Mystery to get our writers chatting something to start chatting about:

I have written (so far) thirty-two books.  I've written historical fiction (The Klondike Gold Rush books) modern Gothic thrillers (More than Sorrow) psychological suspense (Burden of Memory), police procedurals (the constable Molly Smith series) books for adult literacy (White Sand Blues) and cozies (The Year Round Christmas series, and the Lighthouse Library series by Eva Gates). I like to shake things up a bit and switch sub-genres, styles and moods.

These days I'm pretty much just writing cozies and I'm enjoying them very much.

My newest book is the fourth in the Sherlock Holmes bookshop series, A Scandal in Scarlet from Crooked Lane Books.

These books are firmly in the cozy camp and are about a woman who owns The Sherlock Holmes Bookshop and Emporium in the Cape Cod town of West London, located at 222 Baker Street. The business next door is Mrs. Hudson's Tea Room, at 220 Baker Street.

The main character, Gemma Doyle, is a modern young woman who bears an intellectual resemblance to the Great Detective himself. Her side-kick Jayne Wilson is ever-confused but always loyal.

Sounds a bit silly? Sure it does. And it's supposed to be. It's nothing but fun, and what's wrong with that?

I've come to realize that cozy mysteries are about real people living real lives (except for that pesky murder bit), although writ large. Everything is exaggerated. The nosy neighbour is nosier, the ditzy friend is ditzier, the mean girl is meaner. And the handsome man is, well, handsomer.  Even better if there are two of them.

After putting in my time writing police procedurals and psychological thrillers, I'm having a lot of fun writing cozies.  Keep it light, keep it funny, and have a good time with it.

Cozy mysteries are not trying to make an important statement about the human condition, or hoping to change the world. A cozy mystery tells a story that attempts to be entertaining, that's about people much like us (or like us if we were prettier, or smarter, or younger!) and our friends and family.

Cozy mysteries are very much 'puzzle mysteries': a game of wits between the author and the reader as to whether or not the astute reader can solve the crime before the amateur detective does (i.e. before the author reveals it). Clues must be laid down in such a way that the reader has a chance of reaching the conclusion on their own.

Cozies don't have a sense of tragedy. People do not live tragic lives and they don't fear tragic happenings. Someone is murdered, and that's never funny, but they are generally not much liked by the community or strangers to it. Their death needs to be solved so that the perfect, orderly community can go back to the way it was – perfect and orderly.  The characters live in an essentially good world that needs to be put back to rights. No human trafficking rings, child prostitutes, mob hit men, Alt-right thugs, or Russian assassins here.

So pull up a pull up a comfortable arm chair or get out your deck chair. Light a fire in the fireplace, or slap on that sunscreen, pour yourself a mug of hot tea or something icy and simply enjoy the adventures of Gemma and Jayne as they try to put things right in West London, Massachusetts.
I have read a couple of her books and they are a fun read. I especially love her Christmas mysteries. What are you writing these days?