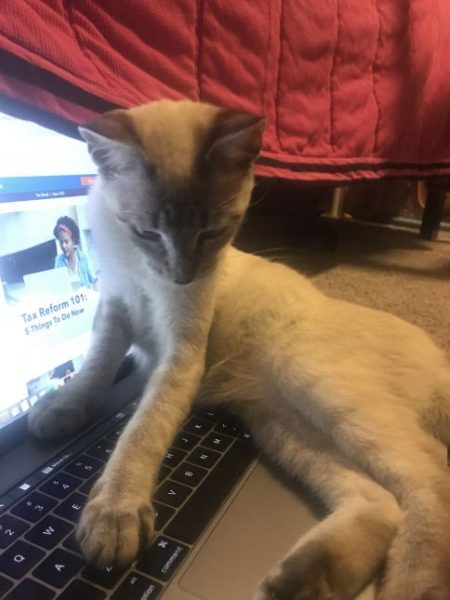 From "long-time lurker" Aryeh Warmflesh:
Last night, my kids took in a stray cat they found in a mall parking lot but we can't keep her. A very beautiful gray cat, female, about 1 year old, I think.

No collar, we took it to the vet this morning to check and no microchip. She's extremely friendly and sweet, my kids are already attached and super upset about having to give her away, but I think I'm heading for divorce if I don't find her a home soon.

Anyone know anyone from the Houston area who might be interested in fostering or adopting?

We can help financially with shots etc but can't keep her much longer.
***********
Leave a comment if you've got any contacts. Or, if you prefer, contact me (with the 'Ask A Front-Pager' form, or at annelaurie dot bj at gmail dot com), and I'll forward your message to Aryeh directly.