Here's our old Daisy pretending she's a sandwich (or a clam):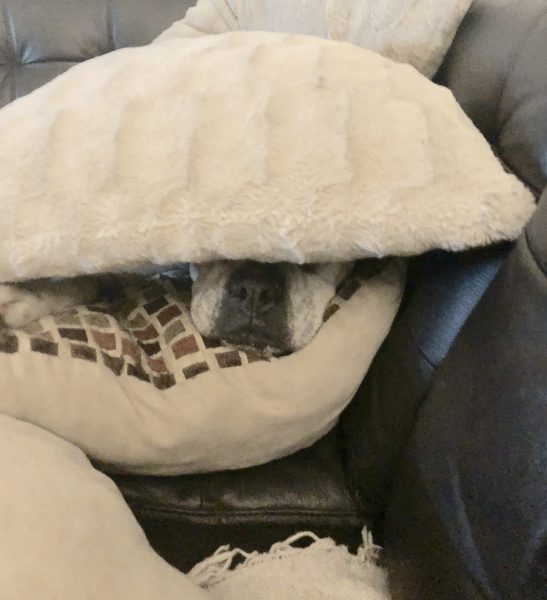 She hides from the youngster sometimes, and who can blame her? He is exhausting! Speaking of the youngling, here he is, artfully arranged on the floor of the potting shed: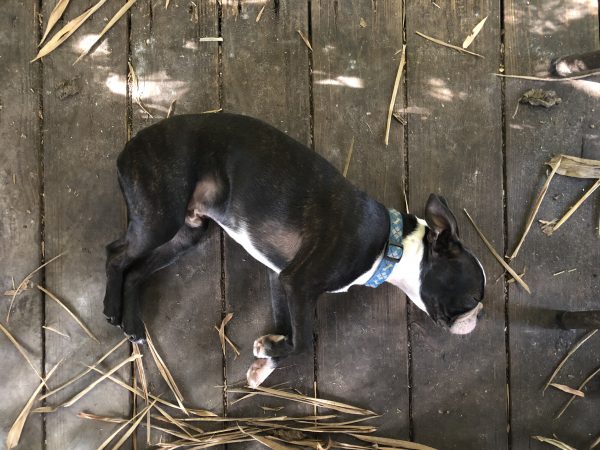 He looks so angelic when he's sleeping, but then he wakes up and unties someone's shoelaces or rips the stuffing out of a toy, and the illusion is lost.
Open thread!