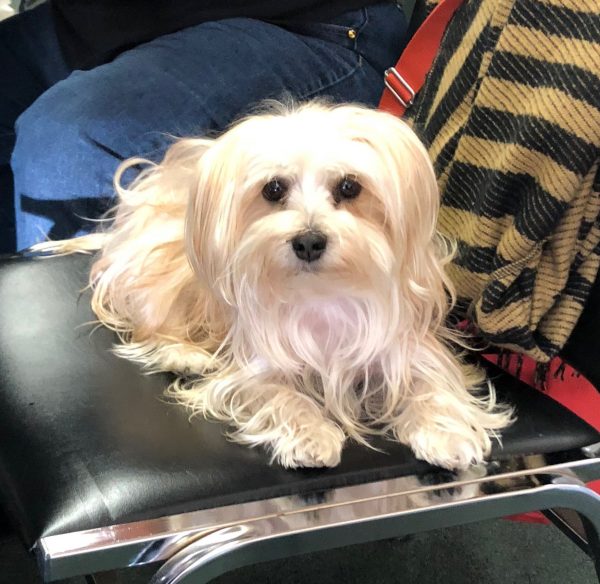 ***
I logged about 200 miles in the car today, delivering signs from Team Kendra HQ to various county headquarters in the northern panhandle (Ohio, Brooke, and Hancock counties). Hurtling down the road while highly caffeinated and listening to Kendrick Lamar's Damn was my vibe today, and it was very good. A couple quick things:
1.) I went to three hq's today, and I saw a grand total of two men (not including myself). One at Kendra HQ, and one at the Ohio County HQ. Other than that, everywhere I went, it was women making phone calls, women stuffing envelopes, women filling out postcards, women coordinating activities, and so on. Where are the men? I feel like support staff for the incipient matriarchy (which I should add I am totally ok with and would like to advertise my availability as stay at home dad).
2.) The WV Democratic party is near death, but if it is revived, it will have been done so by the sheer force of will of these women. And these are not women who are paid, these are not women in elected office, and they're not women you probably known. They're retired and former teachers, they're the lady who works at the bank, they're the woman who was a stay at home mom whose kids are in college, they're the young woman at the local community college who is volunteering in her time off.
3.) While this is now a highly organized (emphasis NOW, because, you know, women) yet ragtag machine, it is completely organic. This stuff is coming from the ground up. A few of the people are well known and long time political organizers, but most of the people I am meeting are just doing it because shit has to change.
4.) OH… MY… GOD… Do not mention the "K word" (Kavanaugh). That name comes up in conversation and the entire tone and mood of the room shifts. I've said it before, but when that name comes up your best bet is to just treat every woman in the room like an unexploded world war 2 munition that you found partially buried in the French countryside. And I'm obviously joking, these women can control themselves, but I am serious that these ladies are to a person FURIOUS at Manchin and Kavanaugh.
5.) Having said that, I haven't met any of them who are not going not vote for him. They don't like it, and several have remarked that they have made life a helluva lot harder for them, but they are aware the alternative is worse and they just don't need you (particularly you people with XY chromosomal makeup) to tell them. They're not fucking stupid. They're just angry and feel betrayed, and they have every right to feel that way because they were.
6.) I have never, and I mean never, seen this many yard signs up for Democrats in this area. They are literally everywhere you look where they can be. The local candidates for Senate and House of Delegates have done an amazing job getting their names out there, and I am proud of how many Kendra signs I have seen. It really cheers me up.
7.) Tomorrow afternoon after I get some work done I am taking a road trip north to Newell (home of Fiestaware) and New Cumberland, and I have a Honda CRV full of signs for three candidates. Everywhere I can find a place to stick them, I am gonna put them up. That area isn't as heavily saturated (if at all) so I am going to wander up there like Johnny Appleseed but with political signs instead of apple seeds.
The little lady pictured above is Molly, who is a dead ringer for BFF Tammy's dog, Charlie. I met Molly at the Hancock County Dem. HQ, where she was busy filling out postcards. I walked in, saw her and blurted out "OMG YOU HAVE A MORKIE" and immediately facetimed Tammy because she seriously looks like Charlie's twin sister. Here's a pic of Charles in Charge:
TWINS I SAY!
It goes without saying that Molly was a VERY GOOD GIRL and I will bring treats tomorrow as I swing through on my way to New Cumberland and beyond. I am in a much better mood today. Maybe something good is going on underneath the surface of our current hellscape (speaking of, I see the Reichstag fire got underway while I was out doing things).