To add to the story below of bombers for Trump, this news just broke (AP via TPM):
A white man with a history of violence and mental illness was recorded on surveillance video apparently trying to get inside a predominantly black church in Kentucky before he went to a grocery store and fatally shot two African-Americans, police said.
Gun folks and Republicans (a not entirely overlapping Venn diagram) will point to the mental illness part and say that guns and not-that-coded racism in our politics have nothing to do with this miserable story.
They're wrong.
Guns work. They perform as intended. That means, just to state the obvious, guns make lethal intention easy — way too easy — to achieve. And mental illness, which, whatever this murderer's history, may not obtain today, may create a situation in which the person thus affected needs to do something. But what that thing turns out to be is driven by context.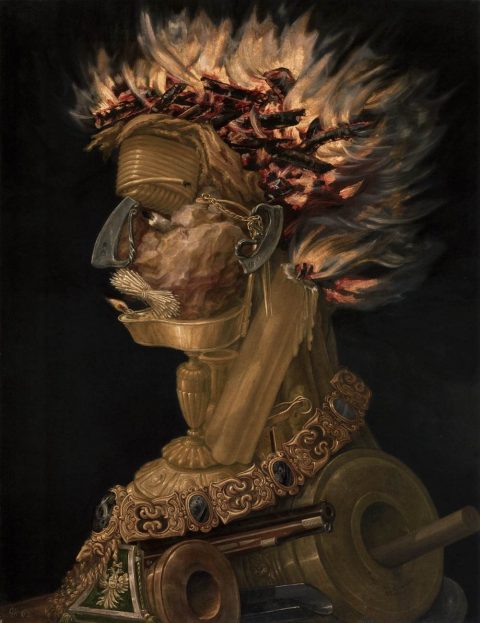 In America today that context is one of cheerleading for violence within an explicit framework of white nationalism, now trumpeted without even the veneer of code by Donald Trump himself:
 "Do you think it's just a coincidence that bombs are sent to former President Barack Obama, to Hillary Clinton, to liberal philanthropist George Soros, to the New York office of CNN and to others during a week when Trump has been ratcheting up his race-based, fearmongering conspiracy theories and calling himself a 'nationalist'? Trump feigns ignorance about the word, but he must know it rings like a dog whistle in the ears of every white supremacist and racist in the country, if not the world."
This is what that dog whistle produced  in Kentucky.  Warning: stop here if the misery is too much for you today.
An arrest report says Bush walked into the Kroger, pulled a gun from his waist and shot a man in the back of the head, then kept shooting him multiple times "as he was down on the floor." The report says Bush then reholstered his gun, walked outside and killed a woman in the parking lot. Each victim died of multiple gunshot wounds, Rogers said.
Just to be clear, in case anyone wondering if the choices of an African American church and then two black victims was somehow coincidence, this happened next:
Ed Harrell was quoted by the Courier Journal of Louisville as saying he was waiting on his wife in the parking lot when he heard gunshots and grabbed his revolver. As he crouched down, he said he saw the gunman walk "nonchalantly" by with a gun by his side. Harrell said he called out to ask what was going on, and the gunman replied: "Don't shoot me. I won't shoot you. Whites don't shoot whites."
I'd say that settles it:  a white guy decided that the time for race war has come and acted on that impulse.
His deeds are his own. The culture in which those actions were conceived and executed is that created by Donald Trump and his most fervent supporters — and enabled by the acquiescence of a GOP that will be shocked, shocked I tell you to learn that racist rhetoric evokes racist crime.
PS: As a lagniappe, let's check in on the "good guy with a gun" follies:
A man carrying a concealed weapon who happened to be in the parking lot challenged Bush, and police say the suspect then "began firing wildly" at him, putting other shoppers in the parking lot in danger. Neither man was hurt in that confrontation, Rogers said.
Image: Giuseppi Arcimboldo, Fire, 1566.