There's been a request for some non-political stress reducing posting.   So here goes.
I love my cat. Tikka's a spirit animal made flesh. He's also a jerk: anyone he doesn't know and most of those he does are at best suspect and at worst lunch on the hoof.  And he has my number:
I call this one "these are not the papers you are looking for":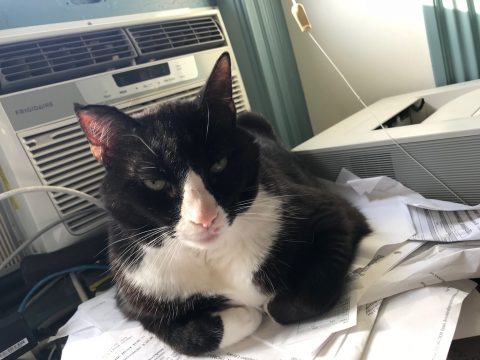 Then there's "If You Don't Want Your Laundry To Be A Bed, Dude…":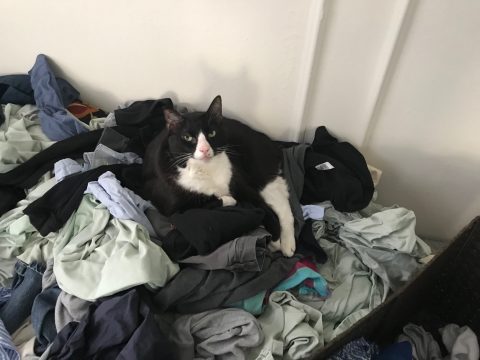 And how about "Where's My Beer, Dammit!":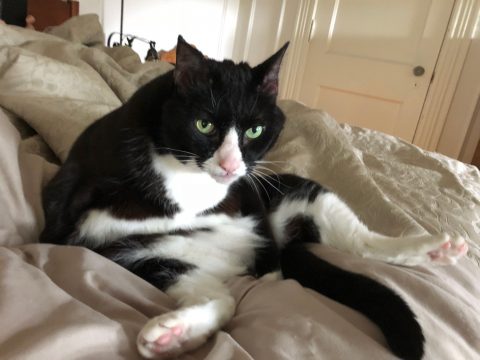 And then there's the ultimate: "You Will Never Be As Cool As Me":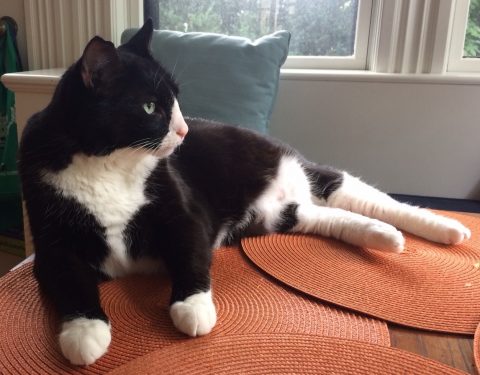 And if all that catness ain't enough to lighten your day, howabout this worthy, after its spa day: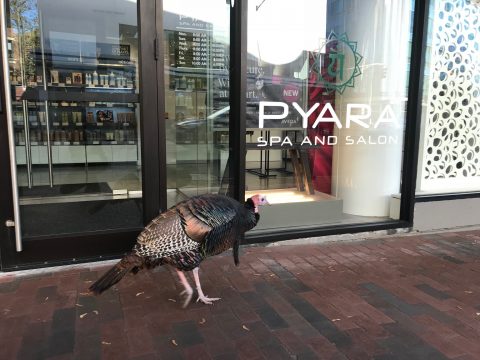 You never know who you'll meet on the mean streets of mid-Cambridge.
Non-detonating open thread.
PS:  Sorry about the softness of these. I downsized them wrong; they're fine at full res, and usually that holds up when they shrink to 480 pixels — but I got it wrong this time, and I'm too blech-ed out to go back and find out why.