Genine and I had a lazy morning and then headed out to the big city for the meet the candidates event at the Crooked Dock in Wellsburg. A pretty good turnout: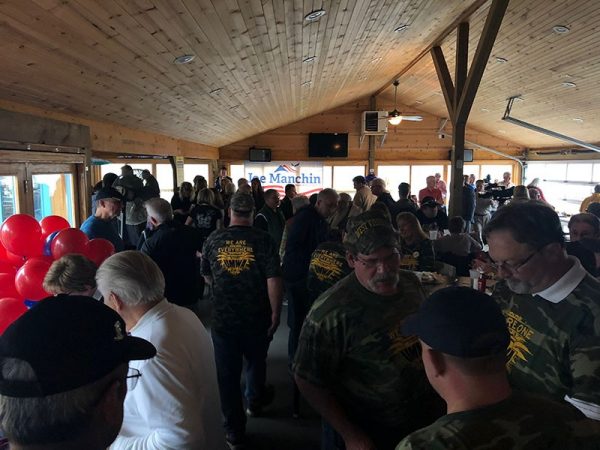 Here's AJ Thomas, who is running to be the Brooke County Commissioner: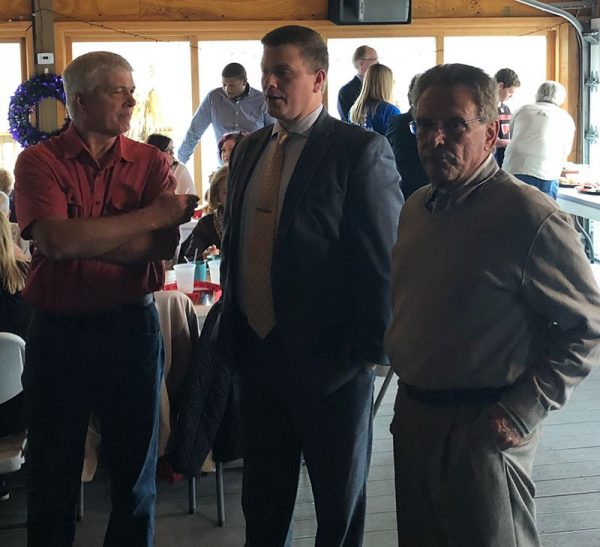 And here is Joe Manchin speaking with Kendra Fershee right behind (in a very on point blue outfit with yellow scarf):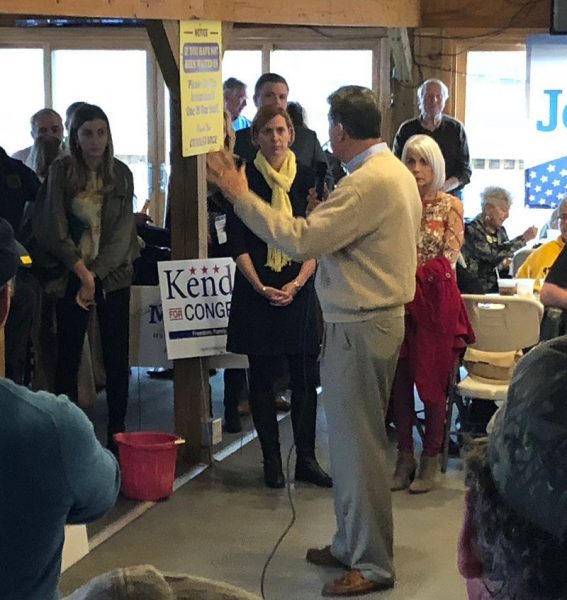 Genine and Kendra had a nice conversation- Genine can speak for herself in the comments, and Joe was, well, Joe.
Right now Genine is making me watch the Good Place on Netflix, which is not interminable and at some points mildly amusing, but overall a touch tedious and over the top cutesy/clever. On the upside, if I pretend to watch it while surfing the internet Genine will not hector me to watch something else, so it's a compromise I am willing to make. Genine clearly values communication more than I do.
WHat are you all up to?