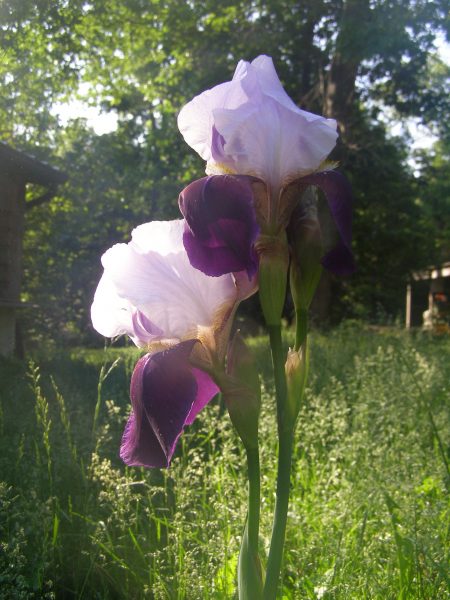 From gifted photographer and ever-dependable commentor Ozark Hillbilly:
I love irises. To me they are insanely beautiful.

The one in the top photo was already here when we bought the place. The rest are types I bought at the Missouri Botanical Garden's Iris show and sale back in 2015. I hope they do another, I'd like to get my hands on a few more rare beauties even if I have to take out a 2nd mortgage to pay for them.
***********
My favorite tomato-plant vendor has posted her offerings for next year. I'm considering putting in a severely downscaled order right now, while the memory of this year's disheartening crop failure is fresh in my mind. But that means I'll have to stay off *all* the tomato mail-order sites come February, and I'm not sure I have the strength of will to resist…
What's going on in your garden(s), this week?