How about some uncontroversial birds to look at? Here's a gorgeous Little Blue Heron, who was stalking fish by the riverbank yesterday: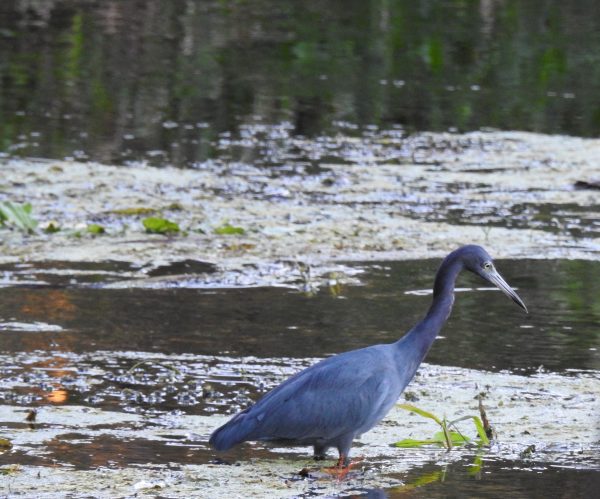 That slate-blue color just knocks me out!
And here's an Anhinga drying his extra-fancy wings: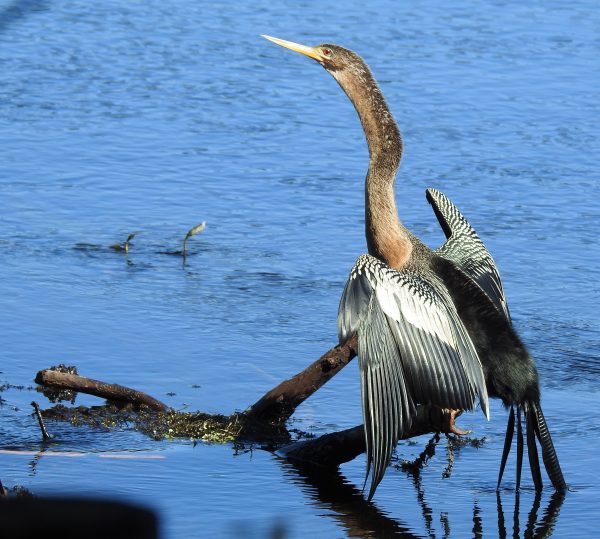 And here's a glimpse of the elusive Black-and-White Banded Bra-Snatcher: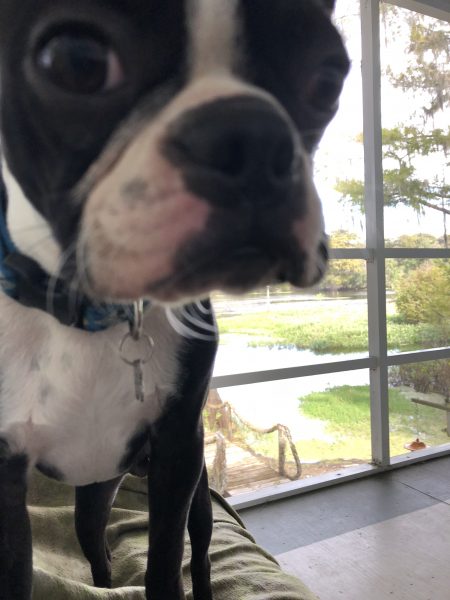 Sorry about the poor quality of that last shot; it's hard to get feral creatures like that to pose. Fortunately, this species only steals undergarments from laundry baskets rather than heisting them from one's person.
That's all I got. Open thread!