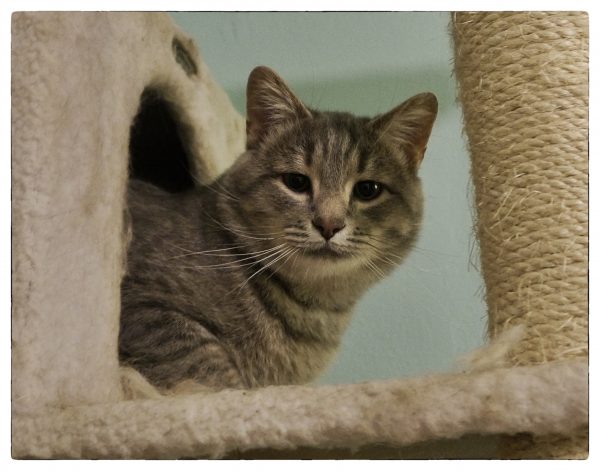 This little guy joined our family today.
About a month ago, Jake left us. He decided he was tired of taking his medicine and began refusing it. He still ate, drank and did all his daily routines until about two days before he passed. Then one afternoon he stopped eating, drank very little and a day later he passed quietly in his sleep. I am grateful he knew how he wanted to leave. It was so obvious that I was able to just support him in his journey.
Of course, I wasn't surprised because it also how he came into my life. He just decided I was his person and he was going to live with me. My objections be damned.
But I haven't been around here much because it's just been sad. And today is the anniversary of Bailey's sudden and shocking death, so I've just hunkered down and tried to get through the days.  Between this, the political climate and some family issues, it's the best I could do.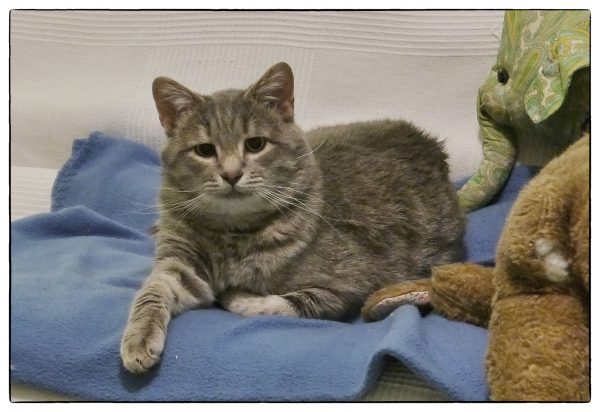 But today, a bright spot. This little guy came into my life. I have a ton of work to get done tonight, but I promise I'll tell his story later this weekend. For now, I will tell you he was the ONLY cat in the shelter who had been there longer than two months (he was owner surrendered in July). And no one wanted to adopt this charmer. He's a little over two. And he has the sleepiest eyes I've ever seen.
My idea was, I have an open space in my home and heart and I wanted a cat who was either the oldest in the shelter or had been there the longest, or both.
Now I need some help – he needs a new name (it's Shadow now and I prefer people names for my animals). He's the prettiest lavender gray and my photos don't do him justice.
I have another question, too. Anyone using CBD oil or tincture for themselves or their animals? I want to find something for Bixby – he seems to have some unresolved inflammation and anxiety that nothing to date that the vet and I have tried has been able to address.
Otherwise, open thread.