I should just shut the fuck up about what's going to happen in tomorrow's election because I was wrong wrong wrong in 2016. On the basis of that wrongness alone, I have no business predicting the outcomes of elections, just as Bill Kristol should be forever banned from opining on Middle Eastern wars of choice.
And besides, maybe jinxes are really a thing? Nah, I don't believe in that either. Okay, here's the thing: I feel really optimistic about tomorrow.
I'm not telling anyone but y'all because I know you'd all crawl over broken glass and swim through gator-infested swamps to vote for Democrats. There's absolutely no danger of you saying, "Well, Betty Cracker, who predicted a landslide victory for President Hillary Clinton, says it's in the bag, so no need for me to vote!"
You won't do that, so I feel free to say that I think we'll have a huge win tomorrow, despite the maps that are not in our favor, the cheating, the demagoguery, etc. I just had to tell someone.
Take it with a dump truck-load of salt, friends. I know you will, dog bless your cynical, battered and wounded hearts. That is all. Open thread!
ETA: Obligatory Badger pic as requested: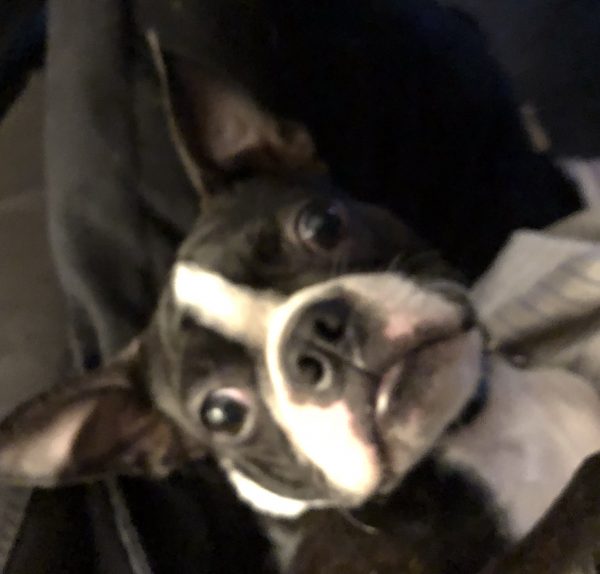 The dummy tried to taste the freshly painted wall yesterday, so I had the pleasure of scrubbing yellow paint off his black lower lip. Neither of us was entertained by the exercise.