Was just reading more about the three- or four-hour wait times and broken-ass equipment at polling places in Georgia, Texas and elsewhere. It's an outrage, and the people responsible should be fired for incompetence and/or prosecuted for election fraud. It's not like Election Day creeps up on corrupt, cheating fuck-sticks like Brian Kemp; they know exactly what they're doing.
New rule: state secretaries of state receive a year in jail for each hour a constituent at their slowest polling place has to stand in line. I bet they'd make sure poll workers plugged the goddamned voting machines in then, wouldn't they?
Oh wait, yeah, deep breaths and calming thoughts — here's a beautiful limpkin that landed on my dock this morning: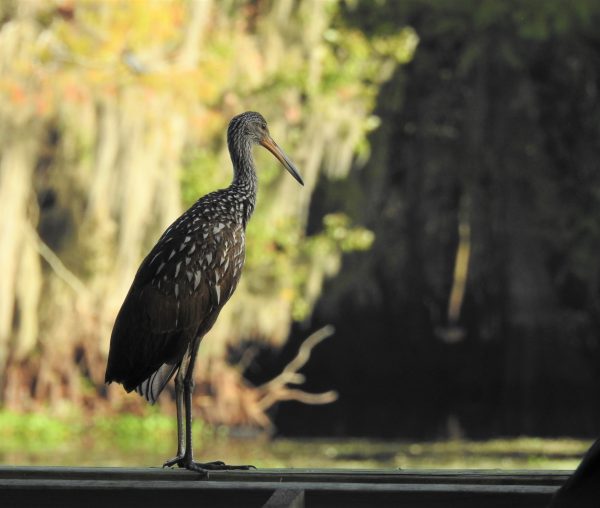 Limpkins have a serene look, but for my money, they have the most blood-curdling call on the river. So, no sound — just the bird photo.
Open thread!