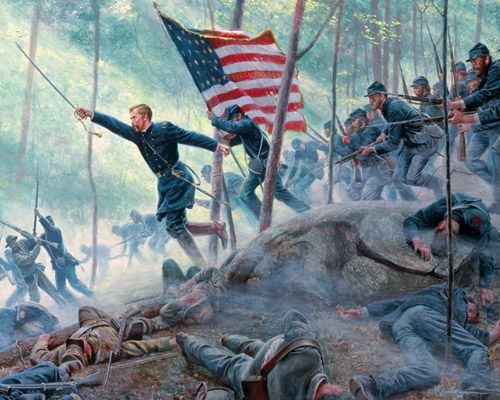 (Chamberlain's Charge by Mort Kunstler)
This paragraph, from the foreword of a historical novel, has always resonated:
Late in June the Army of the Potomac, ever slow to move, turns north at last to begin the great pursuit which will end at Gettysburg. It is a strange new kind of army, a polyglot mass of vastly dissimilar men, fighting for union. There are strange accents and strange religions and many who do not speak English at all. Nothing like this army has been seen upon this planet. It is a collection of men from many different places who have seen much defeat and many commanders. They are volunteers: last of the great volunteer armies, for the draft is beginning that summer in the North. They have lost faith in their leaders but not themselves. They think this will be the last battle, and they are glad that it is to be fought on their own home ground.

Michael Shaara; The Killer Angels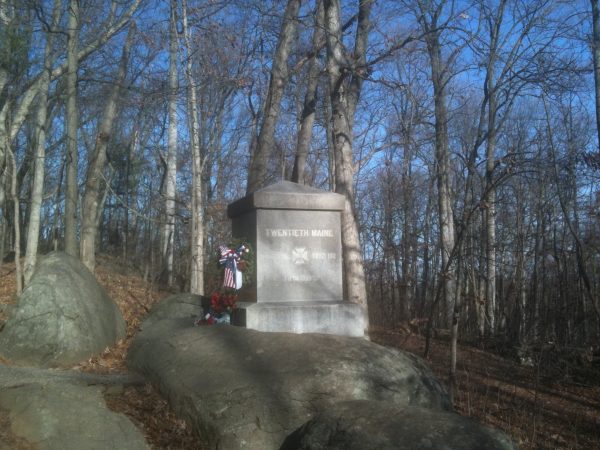 (20th Maine Monument, photo by me)
We are once again forced to fight for Union. Let's do it the easier way today at the ballot box!
You all know what you have to do!
Open thread!