I don't know why so many liberals are all gloom & doom tonight. The results are pretty close to what was predicted, with Dems taking the House & losing a couple of seats in the Senate. Governor's races looking pretty good for D's, too. Chin up, y'all. This is far from a bad night

— Laura Seay (@texasinafrica) November 7, 2018
I can help you out there, Laura. Here's why I'm feeling a little doomy and gloomy: This mouth-breathing, quarter-witted, mini-Trump motherfucker will be my new governor: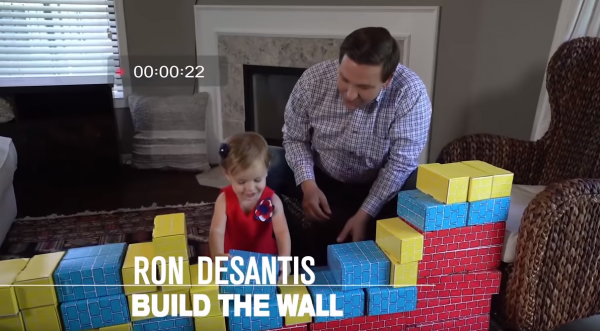 And this Skeletor-looking, Medicare fraud-sucking motherfucker will join Marco Fucking Rubio to rep me and mine in the US Senate: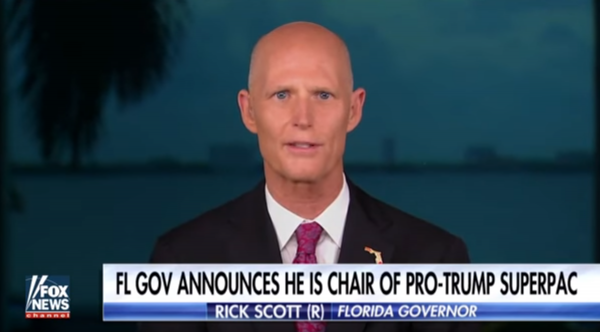 It's true that the results are pretty close to what was predicted nationwide. And there are many genuine bright spots, including the defeat of odious Scott Walker, awful Karen Handel, treasonous Dana Rohrabacher and obnoxious Dave Brat.
But this shouldn't have been a normal, predictable election, not with Mango Mussolini lying nonstop about America being overrun with fictional brown hordes and directly inspiring multiple deadly hate crimes within weeks of the vote. Not with a smirking crook like Brian Kemp openly rigging an election in his own favor.
America had a chance to resoundingly reject Trumpism. It had the opportunity to tell a party that has fully embraced racist demagoguery to go fuck itself, and it sent mild regrets instead. That's not enough.
We'll press on, of course. No choice. And it's truly a wonderful thing to regain control of the House. I look forward to watching Paul Ryan pass the gavel to Nancy Smash. I'm thrilled that Democrats will chair committees that will issue subpoenas to expose this thoroughly corrupt administration. I'm relieved that Trump's House stooges can no longer interfere with Mueller's investigation.
But it's going to take me a few days to stop feeling sick about what could have been. Please bear with me.