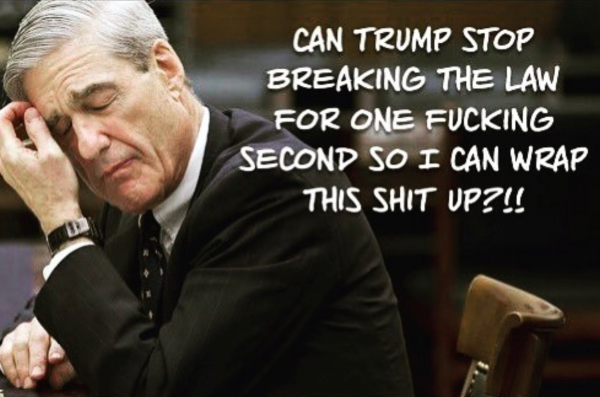 I've been watching and reading the coverage of this all evening and here's what I think is likely to happen:
Whitaker will be read on to all or part of the Special Counsel's investigation.
Specifically either Rosenstein and/or Mueller will read him on to the material that shows his op-ed and remarks on CNN were pure fabrication because he has no actual idea what Mueller is doing, nor what the counterintelligence information is.
They'll also include in this whatever info they have on or got from Sam Clovis, who Whitaker used to work for and with.
At that point:
a) Whitaker will, himself, either seek a DOJ ethics section opinion on recusal and follow it or he'll let things alone for the time being.
b) Whitaker will do whatever he's going to do to obstruct the Mueller investigation.
I think it is important for everyone to remember that Special Counsel Mueller has been planning for something like this to happen. As such he has contingency plans in place and for each contingency plan he has multiple sequels (to use DOD planning terminology). I would expect to see a bunch of indictments, either previously sealed ones or ones prepared and waiting to go, to be dropped in short order. I would also expect that whatever could be farmed out to the Federal prosecutorial districts, such as the Southern District of New York or the Eastern District of Virginia, as well as to the state level, such as NY state, Maryland, Virginia, and DC will be handed off to them. Whitaker will have limited ability to interfere with anything Mueller hands off or farms out to the Federal prosecutorial districts and no ability at all to interfere with state or DC prosecutions. I'm in agreement with Cheryl that the President's response here isn't strategic, rather it's reflexive.
I also expect, just as we saw with Sessions, that a selected leak or two from the intel community will be quickly released as warning shots across Whitaker's bow. You'll recall that the intel community leaked very quickly to force Sessions to recuse himself. And it then leaked a second time regarding Sessions when it looked like he might be trying to, if not interfere with the Special Counsel's investigation, then peer into it and see what was going on with the investigation. Both of these were warnings. Sessions recognized them as such and quickly adjusted his behavior accordingly. I expect that whatever there is on Whitaker, most likely from the fraudulent Miami patents company that he was involved with and that was fined by the US government, is being weaponized now and lined up for a quick release if a warning is needed to get Whitaker in line.
Finally, if Whitaker decides to seriously interfere with the Special Counsel's investigation I expect that our allied and partner's intelligence communities will start to strategically leak. A lot of them have provided the Special Counsel with the information he needs for the counterintelligence portion of his investigation, they are very, very, very worried about Putin, his intentions, his capabilities, and his behavior, as well as the apparent connections between Putin and the President's businesses, his campaign, and his administration. They will do what they need to do to protect themselves.
So strap in, buckle up, and hold on as it's going to be a crazy ride for the next few days. And remember that while things seem dire, every previous time it seems that the President and his catspaws were coming for Bob Mueller they failed to stop his investigation. That doesn't mean it is safe this time, but it does mean that Special Counsel Mueller has been paying attention, has his plans in place, and will respond accordingly when he needs to do so. And, as with everything else the Special Counsel does, we won't really know what those responses are until he makes them. He's rigged for silent running, he has his targets selected, he's got his firing solutions dialed in, and he will prosecute those targets on his schedule.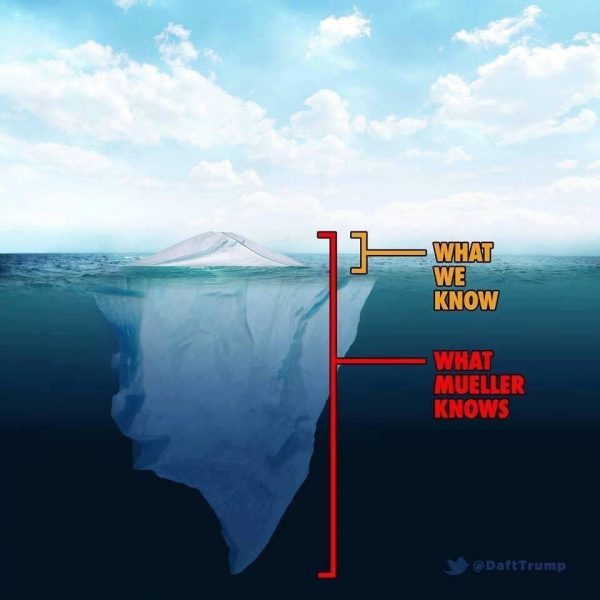 And if you don't want to believe me, believe former Special Agent Asha Rangappa, who was a counterintelligence specialist at the FBI and is also an attorney.
https://twitter.com/AshaRangappa_/status/1060324388246036480
Twelve more tweets after the jump.
https://twitter.com/AshaRangappa_/status/1060330315682643968
https://twitter.com/AshaRangappa_/status/1060332467050217473
https://twitter.com/AshaRangappa_/status/1060333807201644545
https://twitter.com/AshaRangappa_/status/1060335103191191552
https://twitter.com/AshaRangappa_/status/1060336255840514050
https://twitter.com/AshaRangappa_/status/1060336921136848896
Once again we are off the looking glass and through the map.
Open thread!