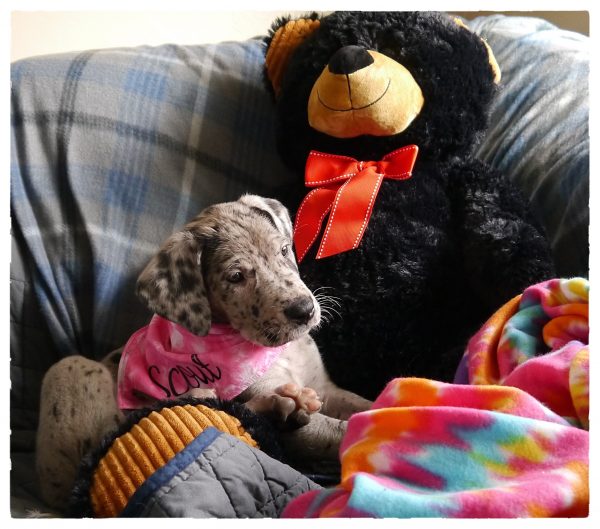 Remember this little thing? She turns one year old tomorrow. Her current mood: "Where are my treats!"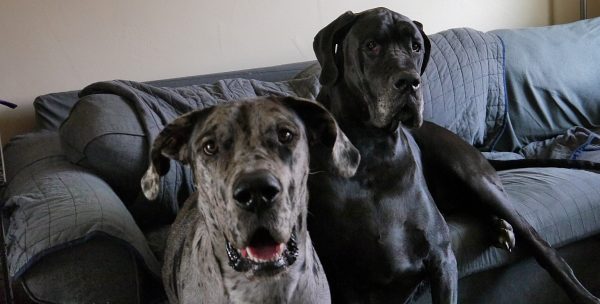 She is a sweet, rambunctious, awesome little girl. Well, as little as she can be at 105 lbs and almost as tall as Bixby.
Update on the CBD oil (and thanks to everyone for the input). I started Bixby and Emma on it earlier this week and the results have been dramatic.  I hope it continues to work for both of them. I feel like I have my old Bixby back.
What's up with you?
Open thread
ETA: Pictures of Gabe here. He's settling in and more of his personality is beginning to show. He and Bixby are so freakin' cute together, I have to get photos of them. I think Gabe thinks Bixby is his spirit animal. LOL