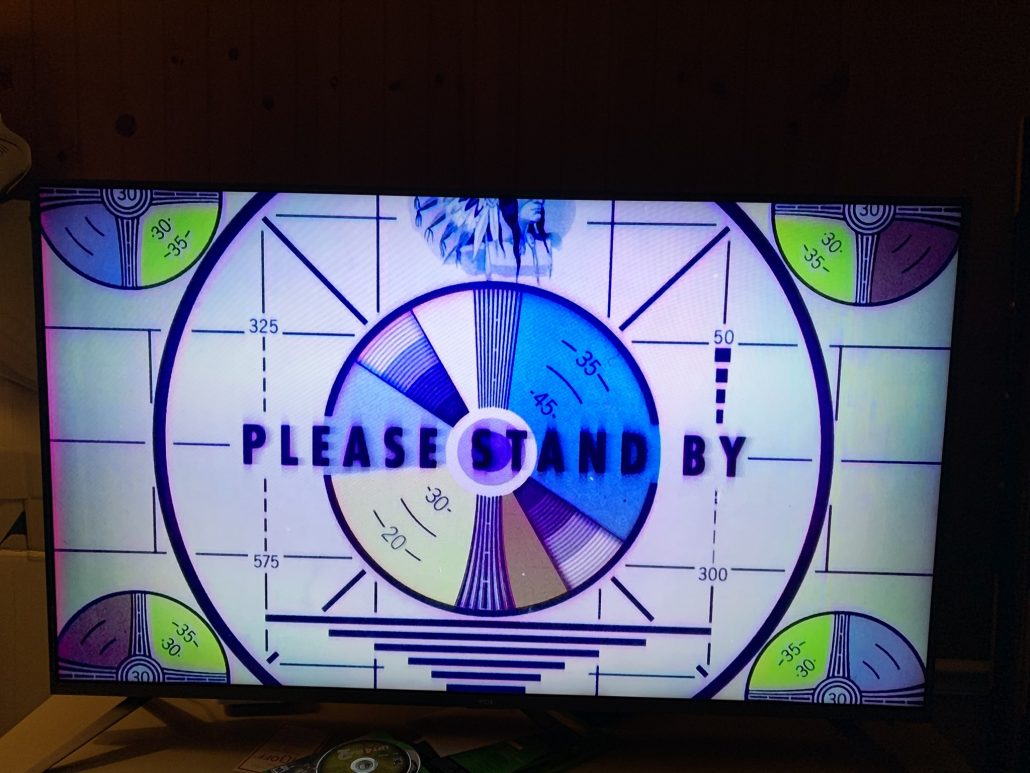 Folks,
Recently I had the pleasure of being one of many B.E.T.A. testers (Break-it Early Test Application) for the upcoming Fallout 76 RPG game.  It was interesting – quite different as it is semi-multiplayer – and looks to be a major time-suck once it launches next week.  For those who don't know, Fallout is a post-nuclear war adventure game. Until now, it has been a solo affair, but that changes now.
Besides adding other people, one of the biggest changes involves construction of bases, defenses, etc.  Interestingly, this game (previous versions played by myself and John, that I know of; I assume many, many more) is set in West Virginia, and it looks pretty spot-on. In my testing, I did my best to wander the entire map bushwhacking my way up and down mountainsides, collecting leaves and mushrooms and roots and wood as well as water.
I boiled the water and then made various teas, soups, and the occasional smoked critter as your hydration and food levels need constant replenishment. Catching the occasional disease or skin condition from sleeping on bemildewed beds and sleeping bags was a fun, if annoying twist.
It was neat to really lose one's self in the hills and hollers of West Virginia.  My father-in-law observed me playing for an hour and remarked how much some of the houses, hamlets, bends in the road, and creeks looked like places he knew (he's from the Shenandoah Valley in Virginia, a 20-minute drive from WV).
Because this game will become a bit more competitive with multiple players being able to attack and kill you, I fear shitheads. By nature, I love single player games and two-person cooperatives. I also like first person shooters, especially multiplayer online, but I'm not sure that's quite how Fallout will roll out as this game is not so combat-focused. I know there will be jerks, but I hope that they will be easy to avoid for the most part.
We all know that groups are stronger than individuals, and so I guess that means that finding a good group will be integral to long-term survival in the game. Which leads me the whole point of this post – is anyone interested in forming an in-game group of jackals?
I didn't work with other folks in-game beyond a few minutes' task-sharing, so I'm not sure how it will all work out, but I hope that we can meet in-game and setup our camps near each other, or perhaps stage our camps in useful areas across the Wasteland so that we can share shelter when out on the road adventuring. Since all players won't see each other at the same time, I'm not sure if this will work long-term, but I figure it will be a fun thing to try, and making an alliance from the get-go should ease the way for many of us as we run into griefers and other jerks.
I am an Xbox player, and I know that many of you are not. For now, Fallout 76 only links players on the same hardware – Xbox, PS4, and PC.  I know that John is a PC gamer (like I used to be and perhaps will be again) but I suspect that many other gamers here might be Xbox users.
What say you all? I was tempted to post my Xbox Live ID but that invites crap, so if you want to hook up in-game, please use the contact form so I can email you. I'm happy to put players from other systems in touch with each other, just use the form to tell me your  game system, player ID, and email and I'll pass it around privately to others who provide the same.
Have a great afternoon, everybody, and feel free to discuss other games – I'm currently loving No Man's Sky Next (the new underwater mode is awesome!) and my daily adrenaline fix, Call of Duty: Black Ops 4.
If you play either on Xbox, hit me up and let's have some fun.  I often don't play with headset, but I'm happy to change that since I assume you won't be a bunch of trash-talking bros spouting sexist and racist shit or kids unable to control their glossolalia (and yes, I spelled that without spellcheck, thank you very much).