I believe I promised a birthday photo of Scout: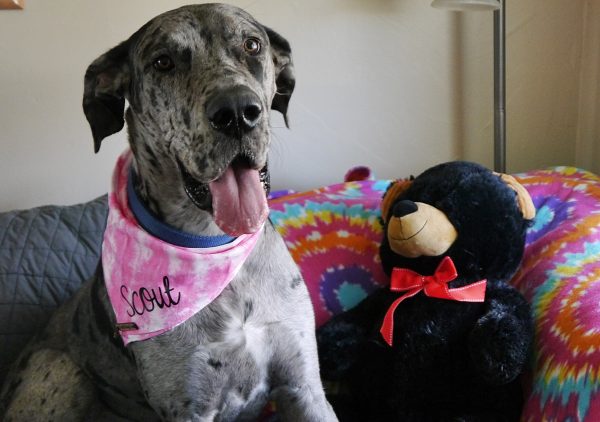 Compare and contrast: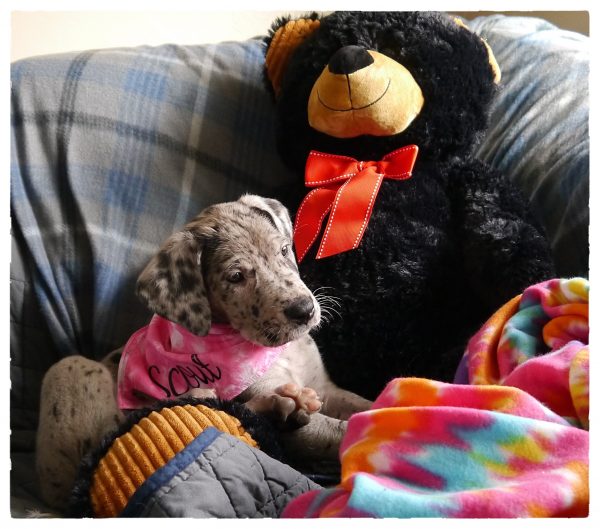 Scout 8 weeks
Bonus game of tug: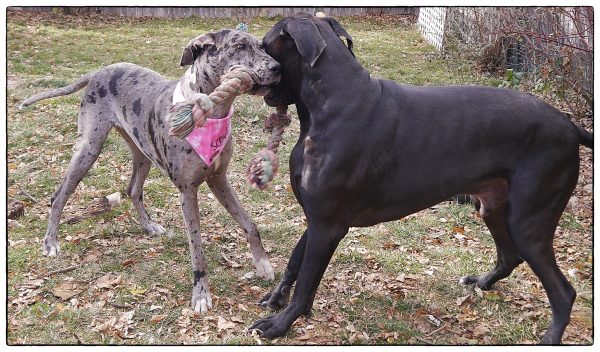 I am putting the finishing touches on dinner for guests tonight. Hopefully, I'll remember to take photos and have a recipe post for you tomorrow. Doing my best to provide some distractions.
What's up for you tonight?
Open thread