I've got a bunch of sad and/or angry posts waiting to be written, but I've got enough melancholy and rage to fill a Liberty Ship* and I just want to take a break from my inner madness for a bit.  So back to the American Grotesque tomorrow, and for now, here's something purely fun.
In order not to do a bit of academic admin that fell to my plate today, I browsed over to an interesting interview with Valeria Pettorino, a cosmologist who works on problems raised by the mysterious status of dark matter and dark energy.
As the introduction to the Quanta conversation explains, back in 2004, Pettorino was doing her doctoral research, and found time, and perhaps the mental need, to pursue another pleasure as well:
As a side project, she translated the opening lines of Dante's Divine Comedy into a geometry problem.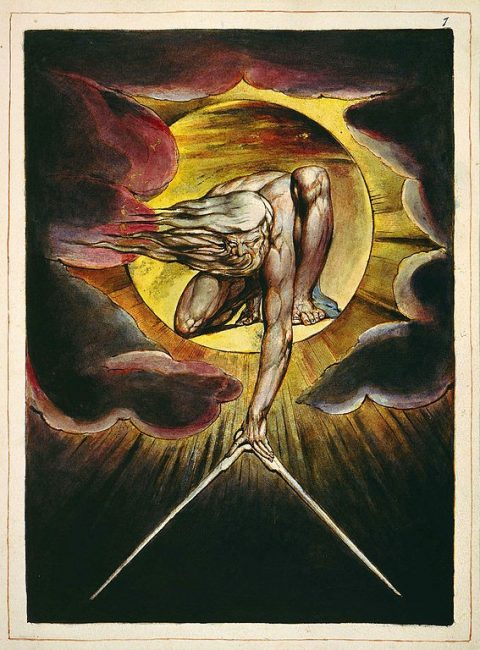 "I felt there was mathematics already within Dante's writing," Pettorino said recently.
Here's an English version of the original Pettorino set out to rewrite:
Midway along the journey of our life
I woke to find myself in a dark wood,
for I had wandered off from the straight path.
And here's Pettorino's take:
Given a line segment AB of size equal to our life path, consider its midpoint M. If D is a man called Dante, D shall be coincident with M.
The segment AB shall be contained in a dark field DF.
Assuming that a circumference C exists, circumscribed to the dark field DF, verify that the straight line r is external to such circumference.
Proof positive that there is poetry in mathematics, but that, perhaps, not all poems map to the math.
Oh — and if you want to know what the post title has to do with all this, have a listen.
Any literary exuberances y'all want to share in what is otherwise an open thread?
*Go visit. And marvel at its three cylinder, triple expansion marine engine — still operational!
Image: William Blake, The Ancient of Days, frontspiece to Europe a Prophecy, 1794