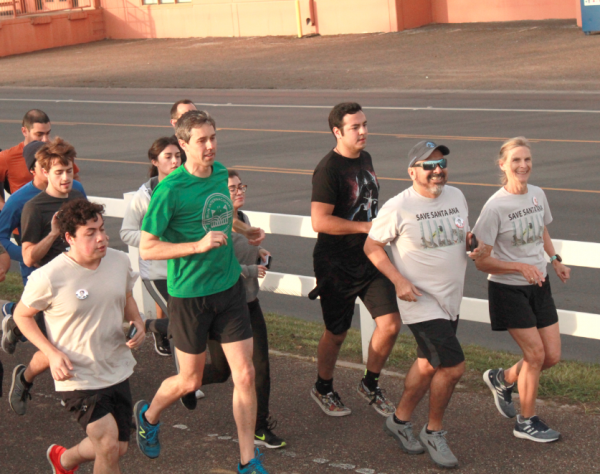 Beto O'Rourke just posted an account of a morning jog in DC — finale below, whole post at Medium here:
I walked down the steps [of the Lincoln Memorial], too slick to run down.

Saw the mounted policemen again. Picked up my run as I headed due East, now on the south side of the reflecting pool. Snow in my face, the flakes smaller, more biting now, maybe sleet. It had changed. My knee no longer hurt, maybe it just needed to fully warm up. Ran next to and eventually past a man who stopped from time to time to defrost his shoes on the grates and manhole covers, warmed by the subway tunnels underneath.

The sleet stinging my face, I wondered if the winds had changed too.
He's definitely running around DC, but is Beto running for president in 2020? Some might say a former congressman who came up short in a US Senate race doesn't have a shot. But the current president is a crude, corrupt, grifty reality TV asshole, so I'm not sure the old rules apply. O'Rourke has Obama-level charisma, seems thoroughly decent and is young and handsome. What say you?