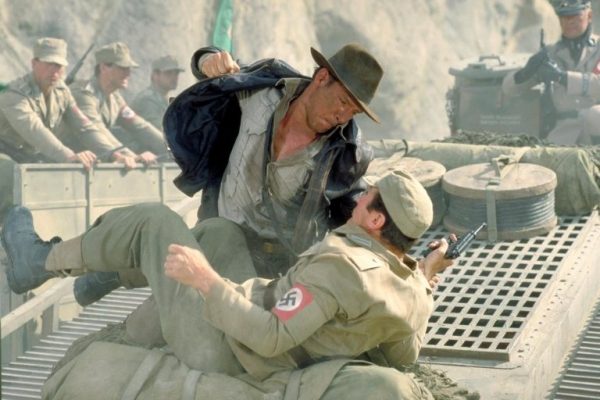 Valued commenter delk mentioned this incident in an earlier thread (via Buzzfeed News):
A man was escorted out of a Baltimore theatre Wednesday night after he allegedly yelled "Heil Hitler, Heil Trump" during a performance of Fiddler on the Roof, according to the theatre and an eyewitness.

Rich Scherr, a freelance sportswriter for the Baltimore Sun, told the paper that he witnessed an audience member shouting the Nazi slogan during the intermission of the show at the Hippodrome Theatre…

A spokesperson for the Baltimore Police Department told BuzzFeed News that officers responded to the Hippodrome Theatre on Wednesday night, but the man was not arrested.

"Though reprehensible, his words are considered protected free speech because he did not directly threaten anyone," the spokesperson said.

Scherr told the Baltimore Sun that after the man yelled "Heil Hitler, Heil Trump," audience members "started running."

"I'll be honest, I was waiting to hear a gunshot I thought, 'Here we go,'" Scherr said.
TPM is following stories about two Nazi brothers who were connected to the terrorist who murdered 11 in Pittsburgh; one of the brothers killed himself shortly after the synagogue massacre (good riddance), and the other was arrested last week.
Here are photos I snapped at the book event, a talk on "Fascist Creep" at @PottersHouseDC, of Jeffrey Raph Clark (collared shirt) and his brother Edward, who committed suicide a few weeks ago, hours after the Philadelphia #TreeofLife terrorist attack. @phscoop pic.twitter.com/vmnA1bI8vP

— Lacy MacAuley (@lacymacauley) November 14, 2018
TPM also reported that a judge is allowing a lawsuit to proceed against this Nazi douchecanoe who publishes hate speech: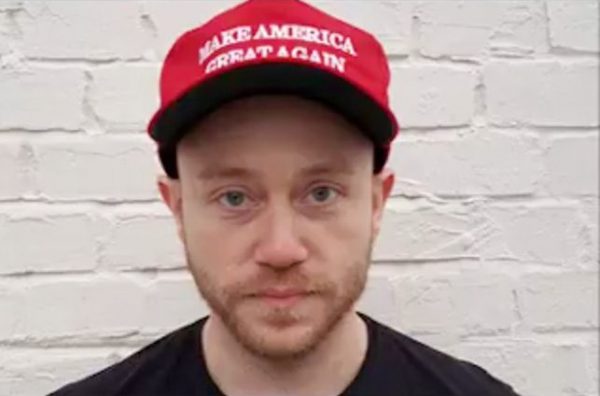 Weird how they're all wearing MAGA hats, huh?
If we had a real president instead of a peevish demagogue in the White House, maybe that person would see fit to denounce the Nazi creeps in his fan base. But then again, a non-demagogue president wouldn't attract the support of Nazi scum. Even Javanka's clever press shop can't "moderating influence" a way out of this dilemma.