So, I saw this big guy in the swamp, catching the last of the evening rays: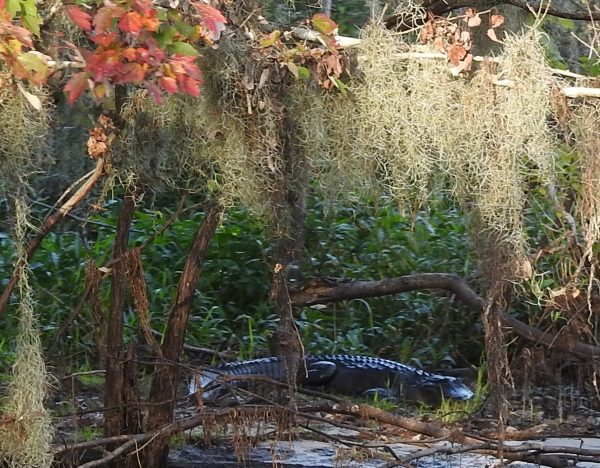 Sweet dreams, Mnemosyne!
Speaking of which, I plan to use the Mnemosyne technique this weekend when my wingnuttiest family members go all QAnon on me, i.e., act like I've never heard of the absurd conspiracy theory they're spinning and ask questions in a neutral tone until even the wingnut realizes he's gone so far down the rabbit hole that he sounds like a blithering idiot. In certain situations, this works like a charm, I've found.
If that isn't effective, I use the big gator technique and just bite their fucking heads off. Whatever works — shruggies!
Got any wingnut-repellent suggestions to share? Otherwise, open thread!