Warning! Flaming Hot Take Ahead: Thanksgiving is the least musical holiday. Apart from one very long "song" that I don't think anyone under the age of 40 is aware of, when you think of Thanksgiving, no music springs to mind. Can you think of a song that even mentions Thanksgiving? If you say The Cranberries are a Thanksgiving band I will come to your house and make you pay for what you done said.
In order to satisfy my own curiosity I had to see if The Cranberries were a "the" band or just Cranberries. Some bands will try to pull that on you. I'm glad I did because otherwise I'd never know Google's opinion on the matter. Burt Reynolds, huh?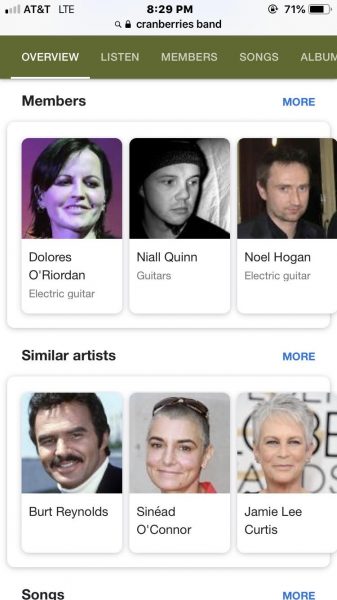 And as long as we're being bold, let me say that since I predicted a 40-seat net gain in Congress and came pretty close, I am back in the prognostication game: It's going to be Beto.