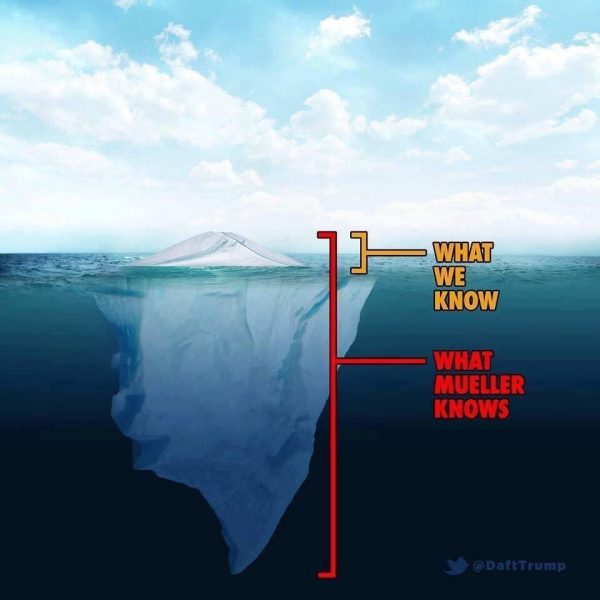 Tierney Sneed at Talking Points Memo has reported that Special Counsel Mueller has informed the Federal district court in DC that Paul Manafort has not been cooperative since reaching his plea agreement. Shocking!!!
Special counsel Robert Mueller said in a court filing Monday that Paul Manafort had breached his plea agreement by lying to investigators since signing the agreement.

After signing the plea agreement, Manafort committed federal crimes by lying to

the Federal Bureau of Investigation and the Special Counsel's Office on a variety of subject

matters, which constitute breaches of the agreement. The government will file a detailed

sentencing submission to the Probation Department and the Court in advance of sentencing that

sets forth the nature of the defendant's crimes and lies, including those after signing the plea

agreement herein.

As the defendant has breached the plea agreement, there is no reason to delay his

sentencing herein.
Paul Manafort, of course, does not agree with the Special Counsel's evaluation of his cooperation or lack thereof. Also: Shocking!!!
In the status report, which was filed after the parties had asked for a delay in the previous deadline, Manafort denied that he had not been cooperative.

The defendant reports that:

After signing the plea agreement, Manafort met with the government on numerous

occasions and answered the government's questions. Manafort has provided information to the

government in an effort to live up to his cooperation obligations. He believes he has provided

truthful information and does not agree with the government's characterization or that he has

breached the agreement. Given the conflict in the parties' positions, there is no reason to delay

the sentencing herein, and he asks the Court to set a sentencing date in this matter.
You can read the whole filing by clicking the link below.
Now we wait and see what happens at sentencing.
Also, just 327 more shopping hours until George Papadopolous is released from Federal prison!
Shop wisely, shop well!
Open thread!