Oh, my friends and fellow jackals!
It's time to gather up your tiniest violins.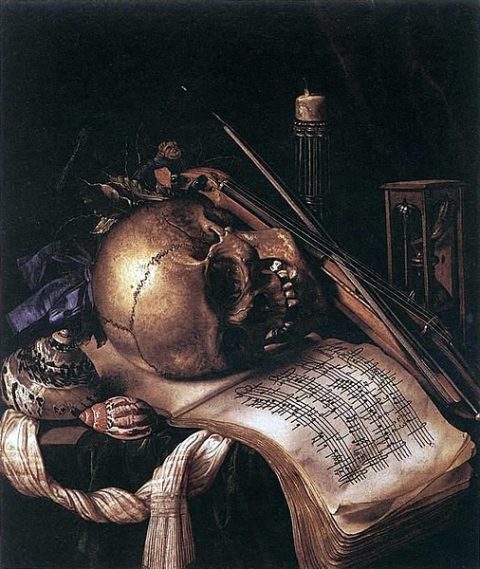 It seems Milo — not the bored child who, with his watchdog Tock drives to Dictionopolis, Digitopolis and beyond — but the raging human nether sphincter who marketed himself as the pretty face of hate, has both a lawyer problem and a money one too: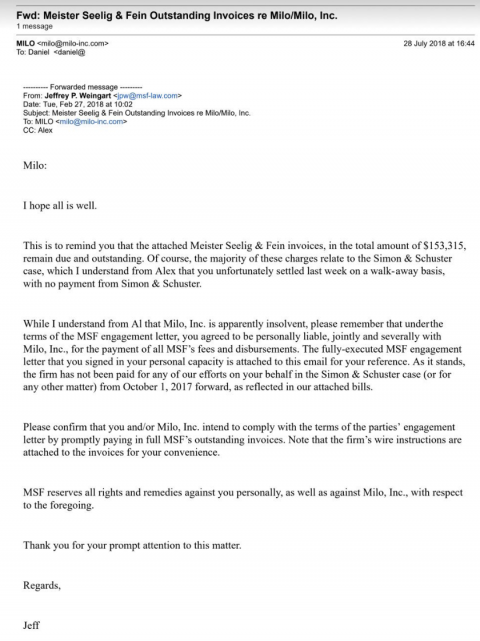 This is the kind of news that makes me wish we were still in the good old days before Go Fund Me, so that when the inevitable ask occurs, I could find the address to which one might send a bag of salted…
…
…
What? You thought I was going to type it out? This is a family show!
Oh — and we're having latkes tonight w. homemade applesauce…which is my way of saying the festival of lights has delights to be enjoyed by those of every faith and none at all.
This thread…
It is open.
Image:  Carstian Luyckx, Vanitas still life with skull, music book, violin and shells, before 1677.