At each tragedy — disasters and mass murders and the random horrors of life, people offer thoughts and prayers.  In personal matters, in the exchange of affection and support between one person and the next, it's what you say; it's what I've said at hard times:  I'm thinking of you; I'm thinking about your family; it's hard…I hope you're ok.  Plenty of people have said the same to me.
But then there are the thoughts and prayers that get spoken of ritually after the big ones, the losses that become statistics, like many here, perhaps, I see red:  the Norman Vincent Peale blandness of positive thinker elevates my bile, and the cloying, promise of prayers that always sound — to my ears alone, maybe — like someone saying to those who are suffering that the pain is somehow good for them, part of the divine plan.
Well, now there's a scientific investigation into what thoughts and prayers actually do in times of broadcast sorrow.  Here's the question the researchers tried to answer, and a couple of possible answers:
…for those who think and pray, what are the actual effects of thoughts and prayers?

Here's one speculation: Because thoughts and especially prayers focus people on human suffering, they spur concrete action. They're not pathetic at all.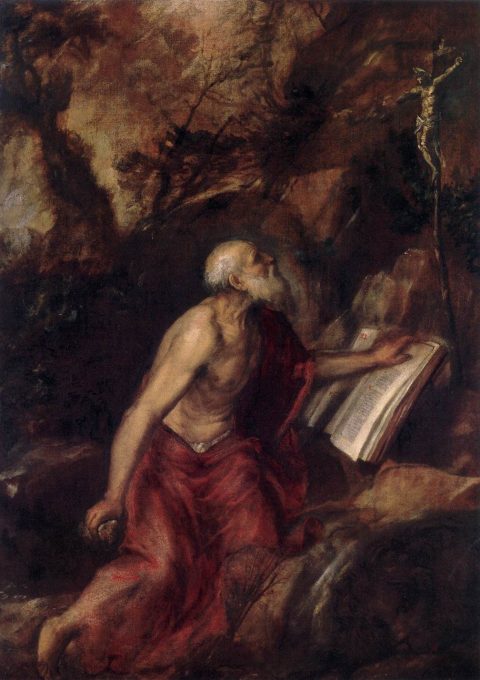 Here's another speculation: Thoughts and prayers turn out to be a substitute for concrete action. They give people a sense that they have done something significant when they actually haven't — and therefore make them unlikely to do anything else.
So, which is it?
Well, as far as thoughts go, neither, really.  But when it came to prayer…
Under the baseline condition, the average donation was $1.87, with slightly higher numbers for religious participants ($1.98) than for atheists and agnostics ($1.75).

In the prayer condition, the average donation was $1.23. That's a statistically significant reduction from $1.98. In Thunstrom's view, "the act of praying crowds out monetary donations."
That same effect held through a second test:
In a follow-up experiment limited to Christian participants who said that they believed in God, Thunstrom replicated her finding when asking about Hurricane Florence, which caused serious destruction in the Carolinas in September. In the baseline treatment, participants donated an average of $2.06. In the prayer condition, they donated significantly less: an average of $1.51.
Caveats of course:  this is one study, or rather a write up of one study by Cass Sunstein.  It's in behavioral economics, which is a very tricky field in which to design good experiments.  The number of participants ain't huge, and so on.
But  heck, or rather, hell…this may well be another case of what happens a lot in econ:  a formal validation of social wisdom we already knew.  The notion that  the loud crowd with their hotline to heaven might be much more hat than cattle in the game of doing actual good in the world is not exactly a new thought.  But still, it's always satisfying when SCIENCE confirms that the worst we think of our neighbors is actually so.
And with that:  open thread!
Titian: St. Jerome, between 1570 and 1575.  Not a great reproduction of this amazing painting, and perhaps not fair to conflate this saint w. present day ostentatious religion-peddlars, but I have long had particular affection for this version of Jerome's kitty cat.