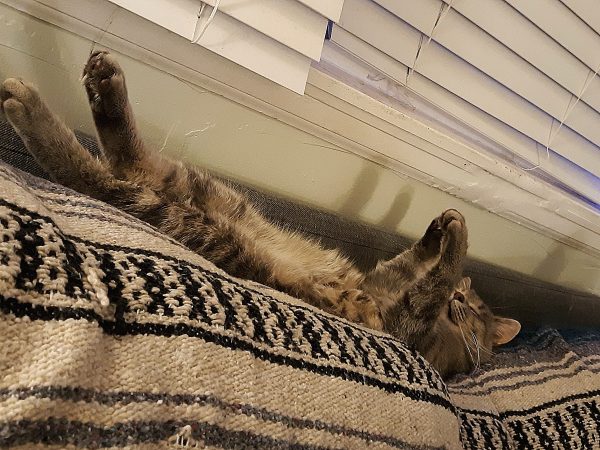 Gabe seems to be adjusting, don't you think? (Scout is sleeping under him, they were both snoring)
He has his first vet visit this week as our vet comes to give the crew a once over. This was supposed to be the week Scout was spayed, but I balked and canceled that. The vet understands because a bad spay/pexi (before I got her and TOO young) is why we lost Bailey before her second birthday. So, we'll try again in January.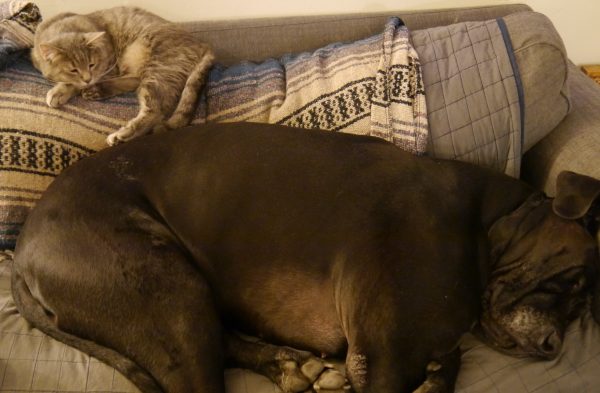 Look at him, resting his little foot on Bixby. "Maybe I can absorb that awesomeness if I keep my foot on him"
I thought it would be fun to check in with our newest members that arrived around the time of Gabe. So I contacted geg6 and jacy to see how Cleo and Mouse were adjusting.
Here's geg6's Cleo: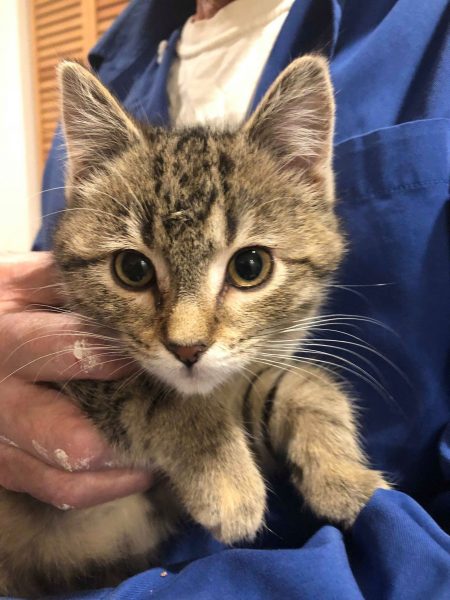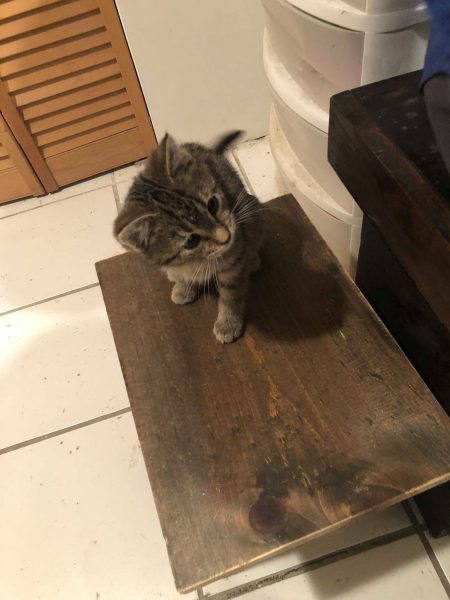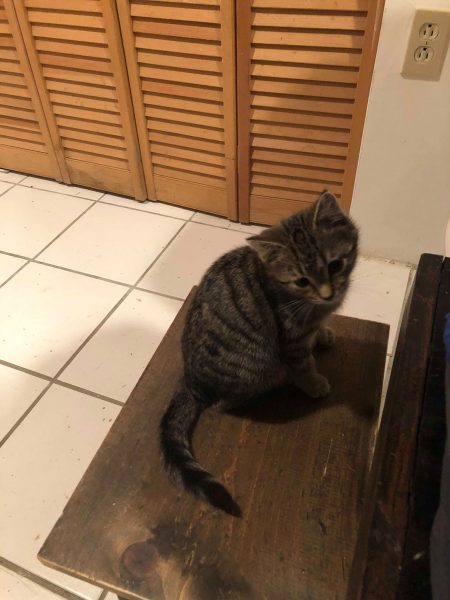 She's so cute, enough to make me waiver on my "no more kittens, only adults" rule
From geg6:
Here's some shots of Cleo. She is putting on weight and getting longer. Very healthy now and full of energy. She loves to play, jump, eat and get belly rubs when she wakes up. Still keeping her separate from the pups. We've been gating her in the kitchen for a while every day. Dogs are curious but dubious. It's obviously going to be a process. She goes back to the vet Monday for a follow up and more shots. We love her.
And here is jacy's Mouse: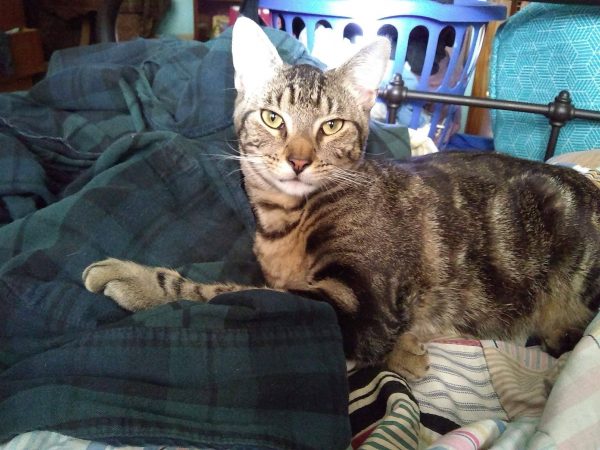 He's growing into such a handsome boy!
From jacy:
Here's his latest photo. He'll be nine months old this week, and he's found out there are birds outside. He has also found out that if he can convince each person in the household separately that he hasn't been fed, he can receive up to five of cans of food a day. His favorite trick is to rattle the doors to the game room until they pop open, then go in and knock the turtle food over and eat it.
And with that, I turn an open thread over to you. Let's see your pets, holiday decorations (here's my tree), or anything else fun you'd like to share.