Here's Secretary Mattis's resignation letter. Professional, polite, cutting.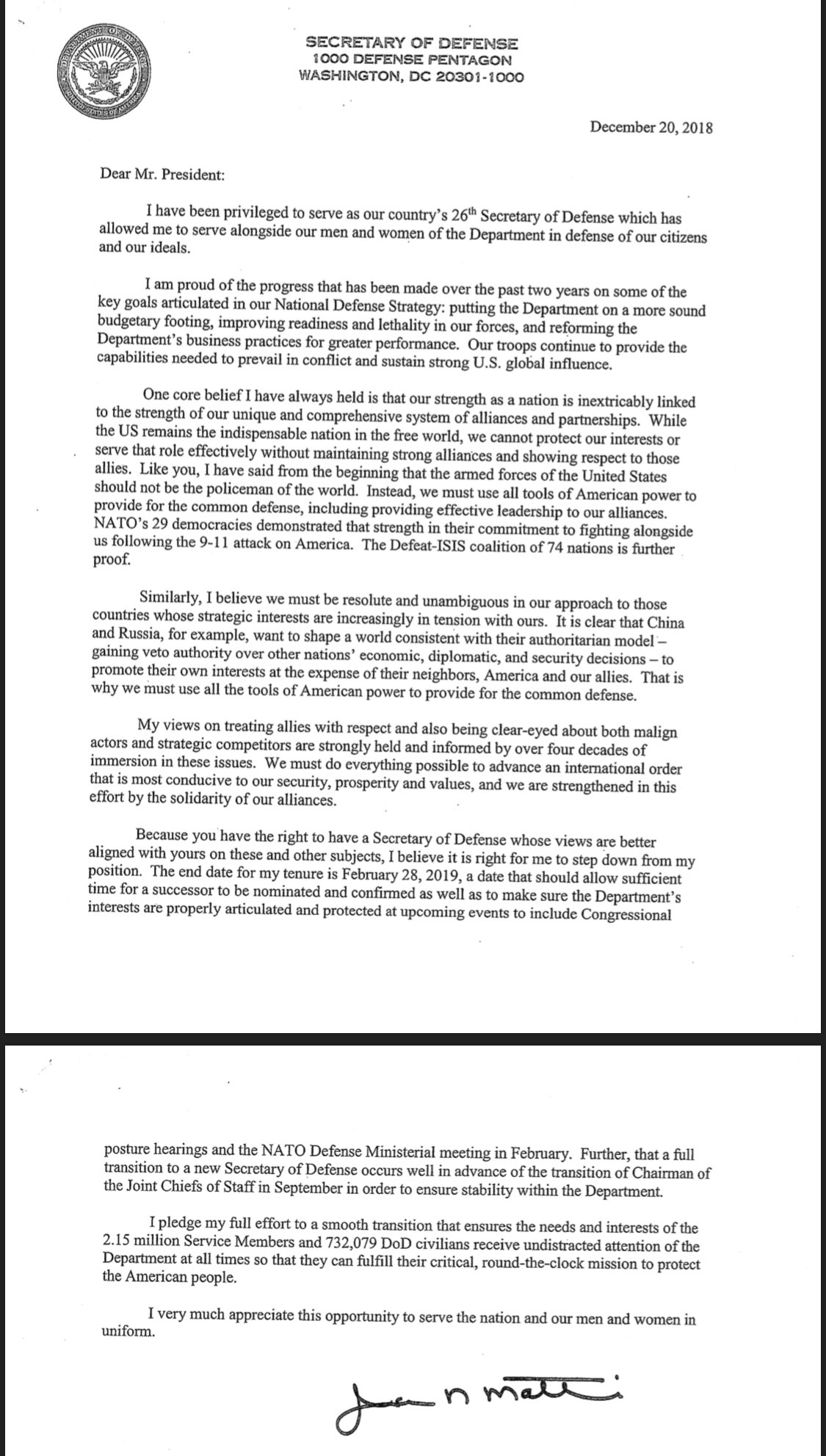 If we're very, very lucky we'll get GEN (ret) Keane as the next Secretary of Defense. If we're not, we'll get Senator Cotton.
Edited to Add: I have never seen a Marine sign a letter without either "Semper Fi" or "S/F" over their signature. I have former Marine teammates from when I was at USAWC who finish their informal emails to me with "S/F". This is a tell!
Open thread!