I took my mom for Thai food for dinner as her favorite Chinese restaurant was closed. As you all know that is a violation of Judaic Law. So I'm going to have to get a rabbi to write the restaurant's owners a ticket!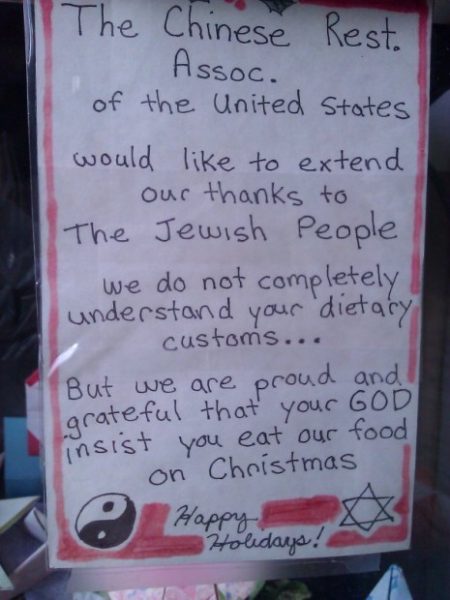 For those playing the at home game of "what did the Jews we know eat on Christmas?" I had crispy duck panang, and I had it hot! I also had fresh spring rolls. I think that qualifies for a triple entree score.
I figured we could use a bit of music, so here's a couple of Christmas, or Christmas adjacent, songs.
https://www.youtube.com/watch?v=znY3bezzFqU
Merry Christmas and Open Thread!