Pretty hellish drive- it was only supposed to take about ten hours, but I figured eleven, but ended up taking close to 12 and a half because of all the construction and the volume of accidents. It was really quite awful. Lily, of course, was an absolute angel. This is our first long road trip together and she is just a boss. I stopped three times, and each time I let her out of the crate, she walked out, pooped and pottied, drank a little water, and then headed right back to the car. Such a good girl.
When I finally arrived, Seth helped me unload, and I found his precious angel Ellie lying on the couch looking ADORABLE: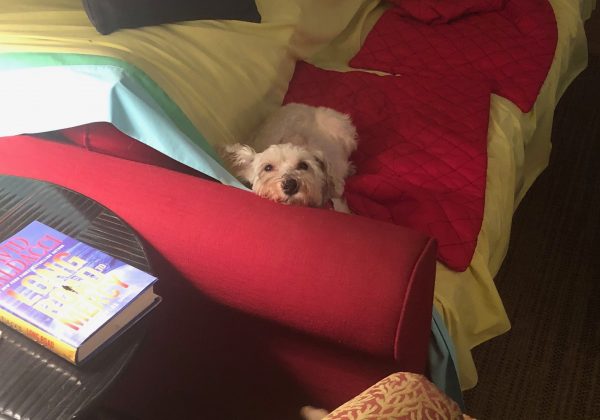 The playlist for the drive:
Yes- Fragile
Soundgarden- Badmotorfinger
Smashing Pumpkins- Siamese Dream
Outkast- Big Boi & Dre Present…
LCD Soundsystem- American Dream
Portishead- Mysterons
Pink Floyd- Animals
Police- Regatta de blanc
Dire Straits- Love OverGold
Elastica- Elastica
Beatles- Rubber Soul
Little Feat- Waiting For Columbus
Kendrick- DAMN.
I gotta get some stuff done and then go to bed. Another long drive tomorrow.