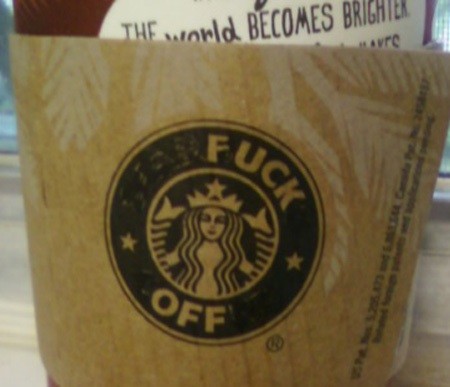 The mister and I don't really make New Year's resolutions. We make and break resolutions all year long, such as "eat healthier" and "get more exercise" and "spend less money."
But there are people who should make and keep a resolution to just fucking stop [insert bad behavior] in 2019. What follows is a partial list. First up, these motherfuckers:
Young Republican women are aggrieved, outnumbered, defiant. And they aren't going to apologize for loving the guy in the White House. https://t.co/NkIoQAJRpC

— VANITY FAIR (@VanityFair) December 29, 2018
I don't mean the subjects of this type of human (garbage) interest piece, who should obviously direct themselves to the nearest conflagration and leap into it forthwith; I mean the editors who green-light pitches for these trash stories.
I actively avoid this type of content but have seen at least 10 stories this year on how Trump supporters can't get laid. I don't give a shit. No one gives a shit. The obvious solution is for them to go fuck themselves. Stop telling us about them.
The vacationing Mr. Cole pointed out another species of this media phenomenon early this morning:
so tired of exit interviews of fucking nazis

Kelly, on His Way Out, Says Administration Long Ago Abandoned Idea of Concrete Wall https://t.co/E2Hd5hJZv8

— Cake or Death (@Johngcole) December 31, 2018
A-to-the-fucking-men. Kelly is an unrepentant liar who sold his shriveled husk of a soul for a seat adjacent to a traitorous sociopath, revealing himself to be the small, petty, mendacious worm he was all along in the process. That's a dog-bites-man story in Trump's DC. Media, please amplify the voices of their victims instead of participating in the attempted rehabilitation of these vile shit-stains.
Speaking of vile shit-stains, Louis CK is back:
Imagine thinking the best way to resurrect your career after admitting to sexual misconduct is to mock trans people and Parkland gun violence survivors. pic.twitter.com/SH7wDYe7kA

— Shannon Watts (@shannonrwatts) December 31, 2018
To review, last year, after admitting he jerked off into potted plants in front of appalled female colleagues, CK said: "I have spent my long and lucky career talking and saying anything I want. I will now step back and take a long time to listen."
As pretty much everyone on Twitter noted, CK apparently meant he'd be listening to unfunny Dennis Miller sets. Anyhoo, here's hoping he finds himself jerking off in front of ever-smaller crowds in 2019, perhaps capping off his career with a CPAC sploodge-a-thon. Fuck off, already, Louis CK.
There are so many more people and things that need to fuck right the fuck off in 2019, but I've got holiday preparations to do, so I'll leave it to you to enumerate them. Or discuss whatever — open thread!
And, in case I don't get a chance to check in again before midnight, Happy New Year!