Sister Devon and I had another nice day- Devon spent a good deal of time at the beach, and I spent a good bit of time floating in the pool- I call it doing manatee impressions. Spent some time splashing around with some of the local kids, who are on Christmas vacation, and I impressed them by knowing some Fortnite dances by name. We all pissed off the old grumpy guy who was sunbathing on the chair and expected to remain totally dry at the pool. Fuck him.
Afterwards, Devon and I went to dinner and people watched (I had ceviche and a chile relleno, she had something vegetarian and a tequila). We passed the time playing a game I made up called "escort or daughter," which is honestly much harder than one would think. More on this in a minute.
We then went to a shoe store of hand made shoes from Spain (true story, I gasped and said "SHOES!" and made a beeline for the place), where I picked up a fancy pair of shoes for BFF Tammy: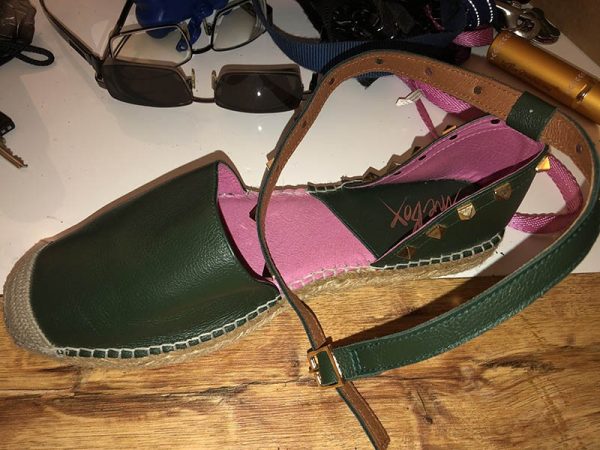 Devon tried on a bunch of pairs but could not make up her mind, and the salesman (Juan Cortez is his name) turned to me and said "You should just buy a pair for your daughter."
And just like that, the game of "escort or daughter" was ruined for me.
We're home now, and I am nursing my bruised psyche and watching more Boston Legal.