Today's young female recipient of right-wing finger-wagging is Rashida Tlaib (D-MI-15), who told some constituents that "we're going to impeach the motherfucker". Which, of course, is a swear and only white men can mutter that under their breath or in private, preferably with a cigar and scotch in hand.
Anyway, Pelosi's response is exactly right: "I probably have a generational reaction to it, but in any event, I'm not in the censorship business."
I'd suggest that the group of newly sworn in female Members of Congress utter a public obscenity every day so each of them gets better known by the media. Maybe after a few days of that, the idiots at CNN won't publish horseshit like this: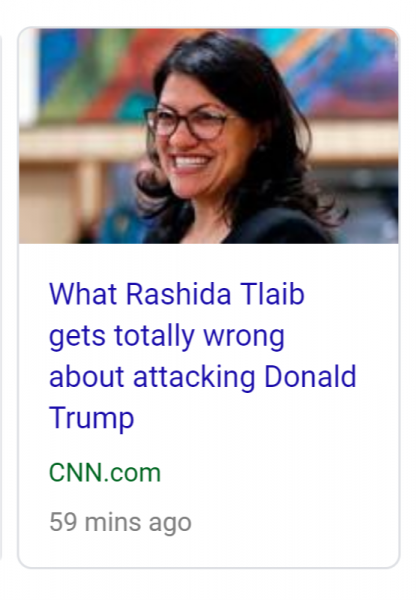 When I think of all the (meaningful) norms that Trump has busted, saying "fuck" in public is so far down the list I'm out of the god damned paper I need to write it down.