As you all know, my sister came down for a few days and we had a good time, and this was apparently a surprise to my mother: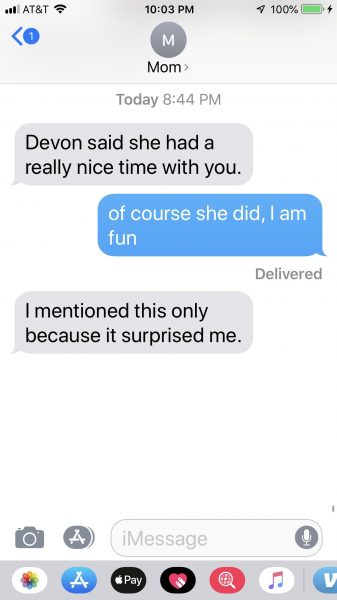 At any rate, I spent the next to last day here doing what I have done every day- get up, take the dogs for a drag, do some work, soak in the pool, take the dogs for a drag, soak in the pool some more, go to the grocery and pick up something for dinner, come home, cook, take the dogs for a drag, and then work and watch Hulu. I have watched no live tv, and I have to say it is super pleasant.
I had to say goodbye to Ruth, the doorlady who I have been bringing sweets every night, and she gave me her phone number and told me to call if I ever come back. I might just call her to chat even if I am not coming back, because she was so nice.
Last day tomorrow. BOOOO!