Here's Badger looking all bad-ass: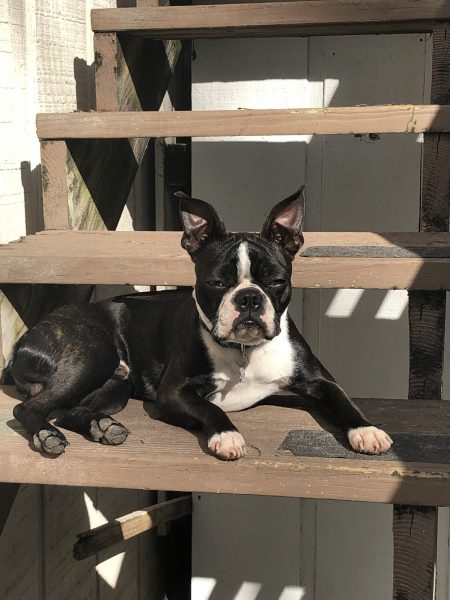 If my area of Florida is destroyed by a hurricane next summer and Trump tours this neighborhood, I know my Badger would sink his fangs into the shitgibbon's nutsack if he wandered onto our property. Badger has heard Mom and Dad cursing at the Bad Man on TV all his life!
And he'll hear it again this evening. We'll definitely tune into the carnival of stupid. You?
I'm looking forward to the Chuck and Nancy rebuttal. And while I generally despise it when pundits — especially neocons! — suggest what Democrats should say in a given situation, J-Rub's suggestions here are pretty damned on point, IMO. "It's the lying, stupid!"
Also, a little bird told me that if you want to watch a shouty, finger-wagging rebuttal by a non-Democrat, such a spectacle will be streamed live for your viewing pleasure. That I will skip.
Anyhoo, open thread!