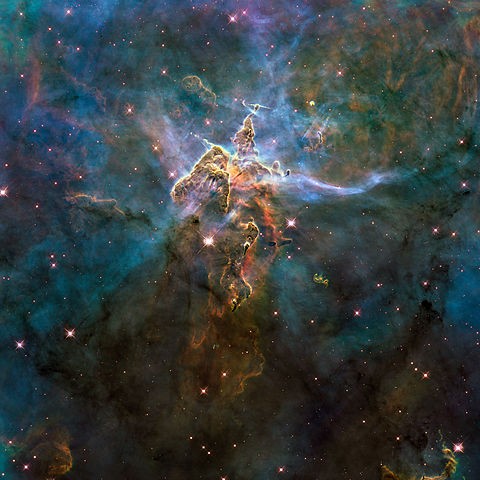 Boston-area jackals:  there's a cool event going on at MIT tonight.*  Sorry for the short notice, but they didn't tell me until this a.m.
Anyway: PBS's NOVA series will be broadcasting a new episode at 9 p.m. tonight.  It's called "Einstein's Quantum Riddle" and it will be screened in its entirety (not much pre- in this sneak preview) at MIT beginning at 7, with a discussion to follow.  Details are in the poster below.
The program focuses on an international collaboration to test whether or not quantum entanglement (violations of what is known as Bell's inequality — an concept that states that quantum mechanics makes predictions that are incompatible with those based on a classical understanding of how events occur.
That understanding, BTW, often called local realism makes two claims: that cause and effect connections cannot occur faster than the speed of light, and that any particle being observed has a real "true" value that exists before any experiment is performed.
It gets significantly more subtle and complicated from there, and well above my pay grade to explain, (though not beyond that of several commenters here).  Most simply: ordinary experience and (more or less) all of physics before 1925 tells us that the world follows what seem like common sense rules:  things can't happen more quickly than the top speed available to us, and it is possible to make always-consistent objective measurements of what's going on around us.  Bell's theorem —  again, this is a cartoon version — says that in quantum mechanics, (a theory that we know works for all kinds of reason, not least the behavior of a lot of the guts of the computer on which I type this), this kind of seemingly obvious experience doesn't hold true.  Particles can be "entangled":  connected in a way so that a measurement of one particle in a pair determines what will be observed of the other particle, even if they're too far apart for one particle to "know" what the other particle has revealed, even if a signal passed between them at the speed of light.
This was exactly what Einstein and two colleagues, Boris Podolsky and Nathan Rosen, had pointed out in a famous paper in 1935, claiming that this clash between the classical view and the quantum one meant that quantum mechanics had to be incomplete, because "no reasonable definition of reality could be expected to permit this."
Unfortunately for Einstein and his EPR colleagues, reality is under no obligation to be reasonable.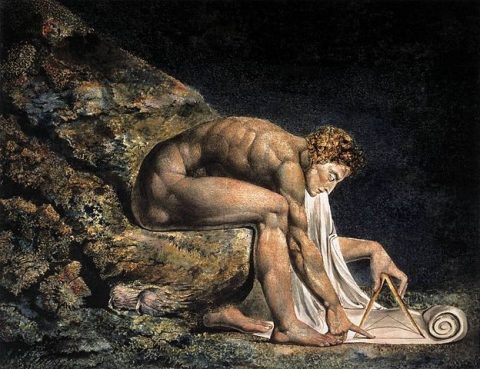 Beginning in the seventies, experiments — actual measurements, first on a table-top scale — showed that the quantum view was correct: entanglement does occur.  It violates the local constraint of the speed of light and the requirement that every chunk of a system must have a consistent pre-existing measurement value independent of the choice of what and when to measure it.
Those early experiments were highly suggestive, but not absolutely conclusive, and so, in 2016, an international team of researchers including, on the MIT side, Alan Guth and David Kaiser, devised a way to test entanglement on a galactic scale, using light from a distant star to set a crucial parameter of the experiment.  Using a signal from a far-away source shrunk one of the key remaining loopholes in Bell's idea.  Since then the team has used light from increasingly distant objects to perform the same role.  Because distance in space is also distance in time — the hundreds, thousands, millions or billions of years it takes any given photon to travel all that way — these new measurements push any possible violation of quantum mechanics ever closer to the origins of our universe.
Anyway, all this will be described, much more clearly (or at least with visual aids) in the film, and then expanded on by the really sharp panel that will follow.
A personal aside: this is a kind of science I truly love:  it is at once fundamental — an exploration of how reality actually works on a deep level — and, at least mostly, purely beautiful.  Bell's theorem and quantum entanglement do have practical implications, especially for computing and cryptography.  But to a great extent, this is a case of human ingenuity performing at a very high level, producing knowledge that is an abstract form of the same kind of cultural achievement that endows us with Gothic cathedrals or a telescope in space that can reveal to us stars in the process of being born.
I'll climb down from the pulpit now.
So, y'all — if you've got a couple of hours this evening — there's a seat in a lecture theater in the heart of MIT's campus that has your name on it.
As promised, the details…(to find the room, building 6, number 120, look for it on this interactive map):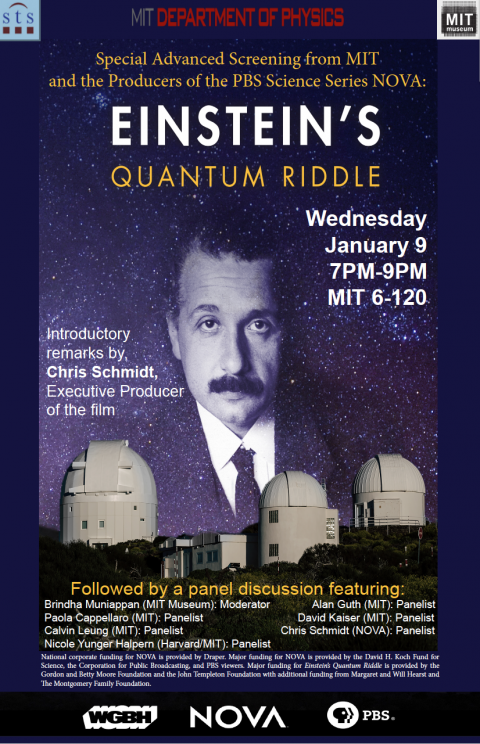 *I can't go, alas: a family obligation of long standing intervenes. I'd be there in spirit, except I keep the spirits in a cupboard in the kitchen.
Images:  NASA, ESA, and M. Livio and the Hubble 20th Anniversary Team (STScI), Wide View of 'Mystic Mountain' (a star forming region within the CarinaNebula) 2010
William Blake, Isaac Newton, 1795.