Day one at the Cole Retirement Community (our motto: "The food is great, the pets are awesome, the hearing is suspect, and the conversation is sketchy at best") has begun with a fresh round of cleaning, with my father surgically cleaning every square inch of the house, muttering "there's hair everywhere" the entire time. No one is safe, and the morning ritual for the Cole pets includes a vigorous brushing: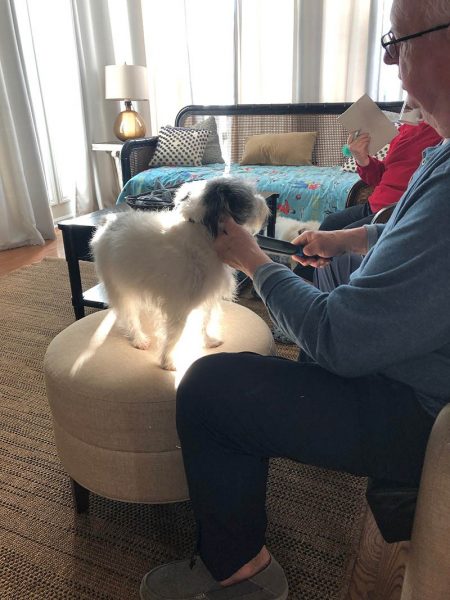 The conversation is, as always, a delight:
Mom: Have you ever done soduku?

Me: No.

*Half hour passes*

Mom: Do you like sudoku?

Me: I have never done it.

*Half hour passes*

Mom: J.G., what is so fun about soduku?

Me: I. HAVE. NEVER. DONE. SODOKU.

— Cake or Death (@Johngcole) January 9, 2019
And look, I am NOT pinning this on my parents, because I am every bit as bad. I was sitting in the living room and the tv was tuned to the Today Show, and they had a long segment on their fitness goals and kept mentioning planking and I blurted out "what the hell is planking?" A minute or so later, my dad walked through the room dusting and they mentioned planking again, and my dad said to no one in particular "what the hell is planking?" A few minutes later, mom, who had been in the room the entire time but was reading, looked up, looked at me, and asked "Do you know what planking is?"
Lily, of course, is nonplussed: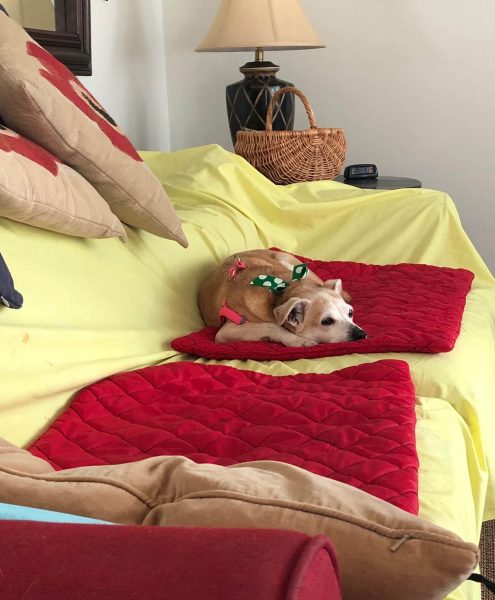 Dad's lift chair rental arrived this morning (he's having another knee surgery), and then I suppose we will go to the beach and the dog park.