It doesn't matter how big or small the footstool is, we make room: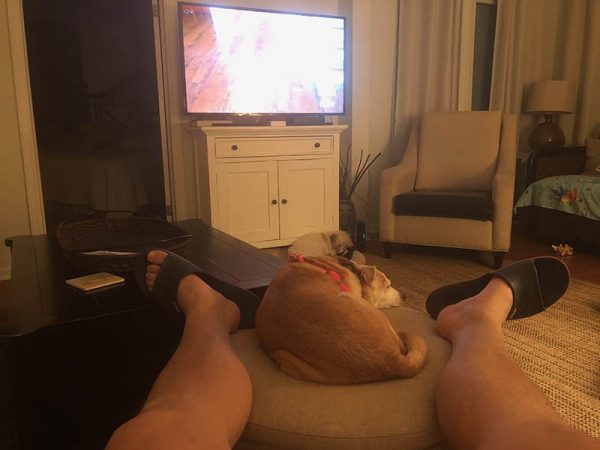 I've the conversations with my parents sound eerily similar to the conversation I had with my peers when I was stoned to the bejeezus. For example, dad just offered this up:
"How does a bald person with a beard know where to stop the beard."
Back in the day, that could have dominated a stoned conversation for several hours. Or maybe it would have just felt like several hours.