2,570 miles later, the family truckster is parked outside home crap home. Thurston was so excited to see me he peed himself, although in fairness, he does that sometimes when I am only gone for four hours. Rosie came to see what Thurston was all riled up about, gave me a cursory glare, and fucked off somewhere. Still have not seen Steve.
This was the first major trip I have ever taken with Lily, and of course, she was a perfect angel. This should not really be a surprise because the sum total of her existence on most days is sleeping a dog bed five feet from me. So basically she did the same thing on the trip, just at 75-80 mph. She was do sedate at the my parents' that my dad asked "Does she ever do anything she looks like she has flatlined."
Some pics of the fat loots from the trip:
First, Tammy's kicks, which she tried on and loves: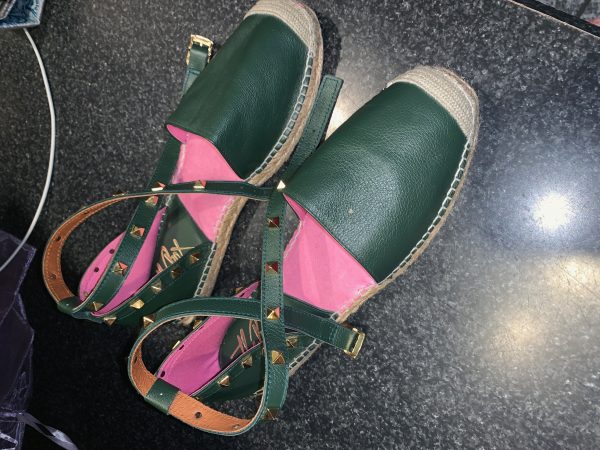 Second, some cigars for Brian, Tammy's husband: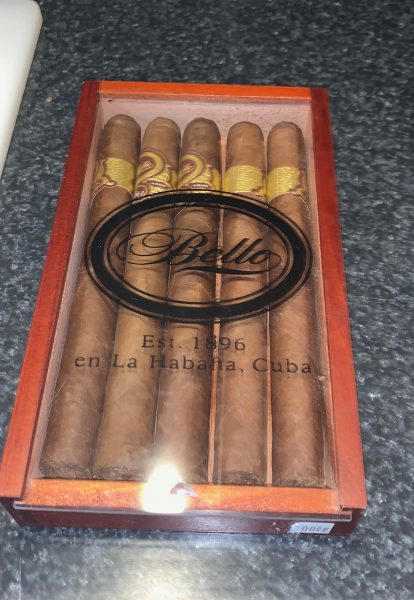 Third, for the three sisters (Devon, Annie, and adopted sister Tammy), somewhat matching necklaces: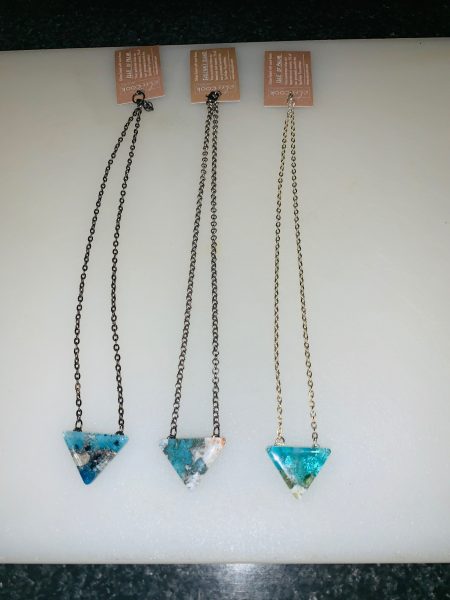 And then finally, for me: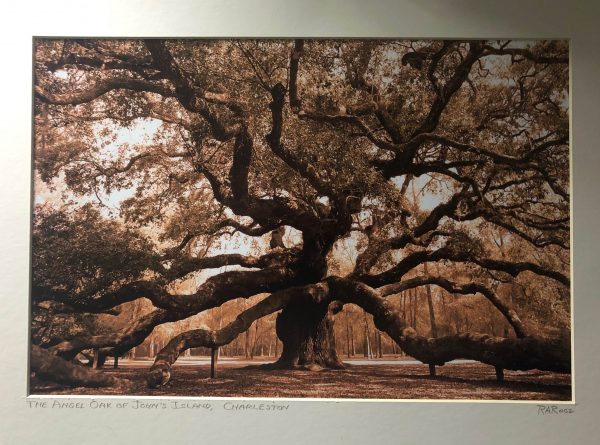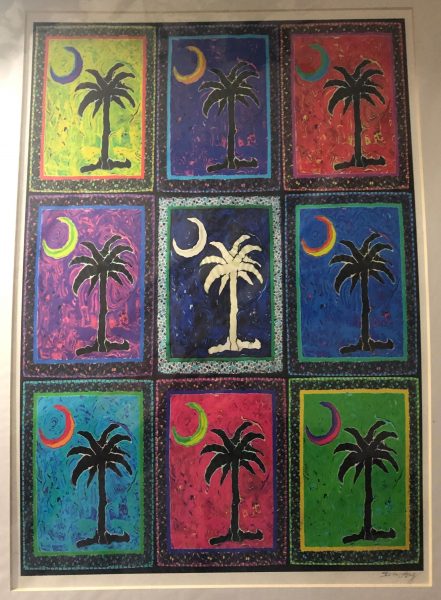 The former is a large picture of the Angel Oak of St. John's Island, a live oak that is perhaps 600 years old and just massive. As you all know, I have a thing for trees, so I had to have it and am going to see it next time I am down there.
The latter is a print of some artwork by an artist in Charleston named Sam Long. The original piece is something she makes from polymer clay and bakes in a kiln, but this is just a print. I liked all the colors and the Warholesque feel of it. You should definitely check out her website- she seems super neat and she has nine cats.
Final playlist:
Miami to Charleston, SC:
Coldplay- A rush of blood
Donovan Frankenreiter- Move By Yourself
Lorde- Melodrama
The Smiths- Hatful of Hollow
Talking Heads- Stop Making Sense
RATM- the Battle of Los Angeles
Parliament of Funk- Millenium Collection
Les Claypool and the Holy Mackerels- Highball with yhe Devil
Guru- Jazzamatazz
Dire Straits- Brothers in Arms
Charleston, SC, to Bethany:
Donovan Frankenreiter- Move By Yourself
Led Zeppelin II
Lynyrd Skynyrd- All time greatest hits
Beatles- Abbey Road
Beatles- Sgt. Peppers
Zappa- Overnite Sensation
Beyonce- Lemonade
Alice in Chains- Dirt
Black Panther Sountrack
Kendrick Lamar EP
Beastie Boys- Hello Nasty
The Cars- Heartbeat City
Notorious BIG- Ready to Die
I should probably take my road trip playlists to therapy and let them analyze them because I'm sure it says something about me.
I'll be back later. I need to unpack, shower, put my life back together, and although I am dreading it, check in and see what the orange fuckboy has been up to the last two weeks since I have paid only superficial attention to the news.
It's fucking cold and that is bullshit.
Oh, and boy is travel cheap when you don't drink (and you are staying in someone else's place. I budgeted the money I got back from the insurance from my cancelled Outer Banks vacation and spent 500 less. And that was with eating out a bunch and buying a few things.