Burger Kings, that is: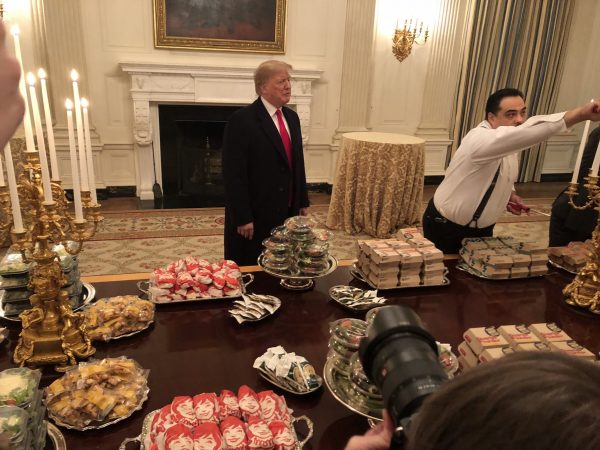 The Clemson Tigers, fresh from their Jan. 7 victory over Alabama in the College Football Playoff national championship game, arrived Monday for a White House visit with President Trump. The team was served a variety of fast-food items, for which the White House said Trump paid out of his own pocket.

"I think we are going to serve McDonald's, Wendy's and Burger King with some pizza. I really mean it," Trump had said earlier in the day. "It will be interesting. I would think that's their favorite food. So we'll see what happens."
Like I said elsewhere, this is the tackiest most white trash shit I have ever seen in my entire life and I live in West Virginia and just read a story about a lady being kicked out of the Walmart parking lot for riding a scooter while drinking wine out of a Pringles can.
nigga they got candles with a fast food dinner.

omg I take back all my slander to every one of my broke ass ex's. https://t.co/40dfpqPlLm

— Lady T (@VicTORIousGable) January 14, 2019