Why he's right here meeting with Erdogan in Ankara!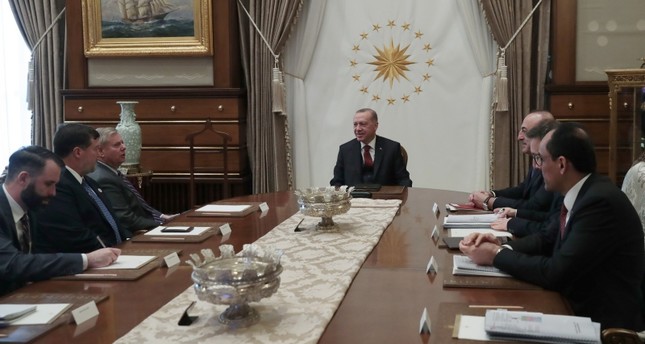 I'm sure President Erdogan has important facts for Senator Graham regarding matters under his oversight as chairman of the Senate Judiciary Committee. Perhaps Turkey's National Intelligence Organization has SIGINT that will once and for all put to bed whether Associate Justice "I Like Beer" Kavanaugh was or was not having brewskies with PJ and Squi. I'm sure that Erdogan, being a noted proponent of the Rule of Law, wanted to ensure this got to the right person.
The Daily Sabah has the details:
U. S. Republican Sen. Lindsey Graham arrived in Turkey on Friday for meetings with top officials, including President Recep Tayyip Erdoğan and Foreign Minister Mevlüt Çavuşoğlu.

In both meetings, Erdoğan and Çavuşoğlu discussed with Graham the murder of Saudi dissident journalist Jamal Khashoggi and the U.S. decision to withdraw from Syria.
It is important to remember that while Senator Graham is a member of the Foreign Relations Committee, he is not the Senate Foreign Relations Committee's chair. That would be Senator Risch, who has no professional or personal experience with foreign policy or foreign relations. He's a former prosecutor and former governor from Idaho.
While Senator Graham was en route to Turkey to conduct congressional business far, far outside of his actual duties and responsibilities, the President and his enablers – Mick "Man of a Thousand Jobs" Mulvaney, Bill "I Fix Sexual Harassment Issues for All My Bosses" Shine, Mercedes "My Family Were Refugees, Which is Why it is Important that No One Else's Can Be" Schlapp, Sarah "I Slept Through the Class on Bearing False Witness at Ouchita Bible College" Huckabee Sanders, Stephen "I Don't Care if I am Jewish, I can too be a White Supremacist!!!" Miller, and Jared "Shonda for the Goyim" Kushner and Ivanka "Almost a Willowy Shiksa" Trump, decided to further endanger Speaker Pelosi, the other members of the House who were scheduled to go with her on her Congressional Delegation to NATO in Brussels and Afghanistan, as well as the military and civilian personnel scheduled to meet with them in Afghanistan.
After President Trump revoked the use of military aircraft to travel to Afghanistan, the delegation was prepared to fly commercially to proceed with this vital trip to meet with our commanders and troops on the front lines.

— Drew Hammill (@Drew_Hammill) January 18, 2019
This morning, we learned that the Administration had leaked the commercial travel plans as well.

— Drew Hammill (@Drew_Hammill) January 18, 2019
Whether here or abroad, the Speaker always thanks our troops, diplomats and intelligence community for their heroism & service. The Speaker commends her colleagues on the delegation, who personally & officially have dedicated their lives to protect & defend the American people.

— Drew Hammill (@Drew_Hammill) January 18, 2019
Maybe if Speaker Pelosi were to play golf with the President and let him cheat like Senator Graham does, she might be able to go somewhere some day.
And that last bit is serious. Because of changes made in the wake of 9-11, the Speaker of the House flies on official US aircraft for security purposes. This is not a legislative requirement. There is no statute that requires it, however, it has become the customary and routine security arrangements for the Speaker of the House, no matter who he or she is, and no matter how badly they're annoying the President on policy disagreements. While Speaker Pelosi has the wherewithal to travel commercially, this isn't a change in policy being made after a review, this is a temper tantrum that placed not just Speaker Pelosi, but other members of the House of Representatives, members of their staffs, members of their security details assigned for the trip, and the military and civilian personnel awaiting them in Afghanistan in danger.
We are off the looking glass and through the map.
Open thread.