The tiny handed shitgibbon infesting the White House seems to "think" that folks can't tell the difference between weather and climate:*
"Large parts of the Country are suffering from tremendous amounts of snow and near record setting cold. Amazing how big this system is. Wouldn't be bad to have a little of that good old fashioned Global Warming right now!"
Don't know about you but I can hear the "hurr, hurr, hurr" quite clearly.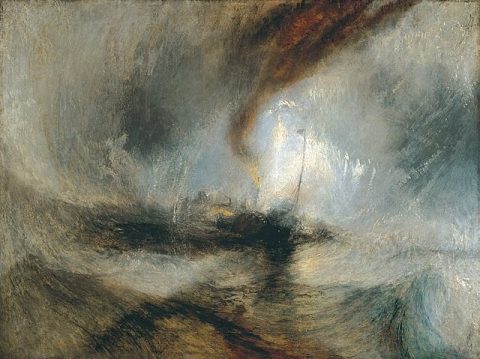 Meanwhile, in the reality-based cosmos, new and increasingly horrific dimensions of the climate crisis are making themselves apparent with every passing week:
Applying IUCN Red List of Threatened Species criteria to all (124) wild coffee species, we undertook a gap analysis for germplasm collections and protected areas and devised a crop wild relative (CWR) priority system. We found that at least 60% of all coffee species are threatened with extinction, 45% are not held in any germplasm collection, and 28% are not known to occur in any protected area. Existing conservation measures, including those for key coffee CWRs, are inadequate. We propose that wild coffee species are extinction sensitive, especially in an era of accelerated climatic change.
Domesticated coffee cultivation in a context of changing climate, drought, changes in pest patterns etc. requires the kind of genetic variety and range of traits that the ~125 wild coffee species offer.  Those wild plants are subject to the same pressures that have created what many see as the sixth Great Extinction in the history of life on earth: loss of habitat, over exploitation, and, now, human-driven climate change.  As the abstract above notes, much of the genetic heritage of wild coffee is simply unknown: unpreserved, unstudied, and under dire threat.
Which means that while Trump smears faeces on the wall (on the faces of his supporters?) the one thing that makes facing a morning with his tweets in it seem even remotely possible is being put at risk by his and his party's willed ignorance, stupidity, and greed.
Happy Sunday, all….
(Open Thread)
*He might not be wrong for much of his base, but more and more, it appears, this particular squib doesn't have much impact beyond the I'll-enjoy-the-drought-to-pwn-the-libs crowd.
Image: J.W.M. Turner, Snow Storm: Steam-Boat off a Harbour's Mouth, c. 1842.