I'm sharing my peanut butter. The news wrote about it today. https://t.co/l8UClAMtVc

— Philosopher Bean (@BeanPhilosopher) January 23, 2019
With that, I can face the day.
Oh, and BTW, sounds like Colorado Sen. Gardner will vote for a clean CR.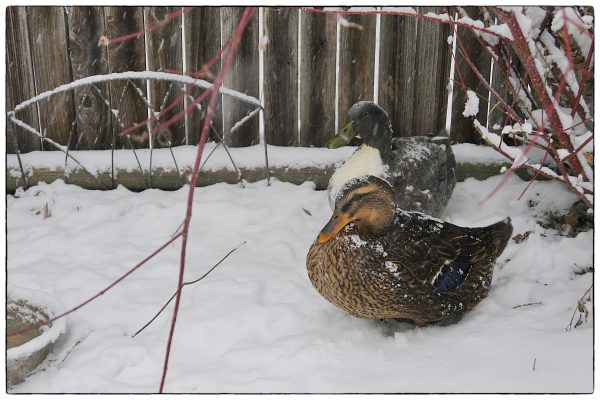 And bonus snowy ducks. I have to resist moving them to their coop. They are capable of going there all on their own. They hate being cooped and don't mind the snow as long as there is no wind. Supposed to snow all morning.
Open thread